'Warcraft' Featurette: Bringing The Fantasy Video Game World To Life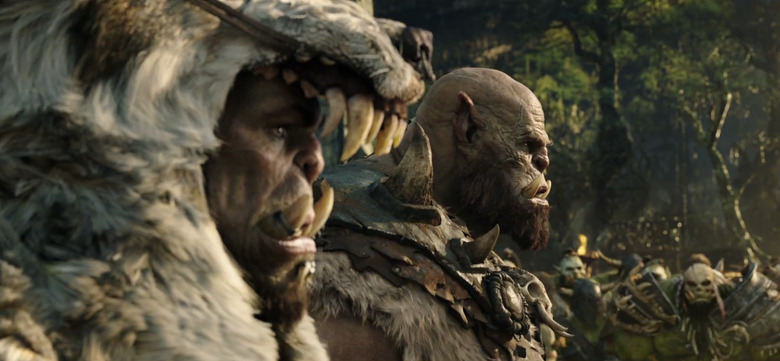 This summer Universal Pictures and Legendary are taking a pretty big gamble on the video game Warcraft by turning it into a feature film. While the massive, multiplayer online role-playing game is extremely popular, it also has a niche audience. That audience also happens to be very dedicated to the Warcraft mythology, and they might not like seeing how certain characters, settings and more are handles in the movie from director Duncan Jones.
In order to help with that, Universal paraded around star Rob Kazinsky, an avid player of the game himself, in a previous featurette to help lend some credibility to the production for gamers who may be skeptical. Now another featurette shows how the filmmakers are bringing the video game world to life with some of the largest motion-capture sets ever created for a movie. Plus, there's some new footage from the film itself. Watch the Warcraft featurette after the jump.
Here's the "Creating Warcraft" featurette straight from Legendary:
The footage in this featurette seems to have the most polished visual effects yet, which is good since the film is just a few weeks away from release. There are some really stunning fantasy landscapes here, and if this movie doesn't pan out, I'll be a little disappointed. I'm not even a Warcraft fan, having never played the game, but seeing a colorful, rich fantasy world like this is a nice change of pace from what we usually see from films like this, or a TV show like Game of Thrones.
The biggest challenge will be getting the interest of casual moviegoers to dive into something that is so deeply ingrained in fantasy without losing the interest of those who know anything and everything about the mythology. Here's hoping we don't have a box office flop on our hands.
If you want to see more, here's Rob Kazinsky checking out the war room with a plethora of weapons:
In addition to Rob Kazinsky, the film also stars Travis Fimmel, Paula Patton, Ben Foster, Dominic Cooper, Toby Kebbell, Ben Schnetzer, Rob Kazinsky and Daniel Wu.
Warcraft is an epic adventure of world-colliding conflict based on Blizzard Entertainment's global phenomenon. The peaceful realm of Azeroth stands on the brink of war as its civilization faces a fearsome race of invaders: Orc warriors fleeing their dying home to colonize another. As a portal opens to connect the two worlds, one army faces destruction and the other faces extinction. From opposing sides, two heroes are set on a collision course that will decide the fate of their family, their people and their home. So begins a spectacular saga of power and sacrifice in which war has many faces, and everyone fights for something.
Warcraft arrives on June 10.