'Len And Company' Trailer: Rhys Ifans Is A Bitter, Old Rock Star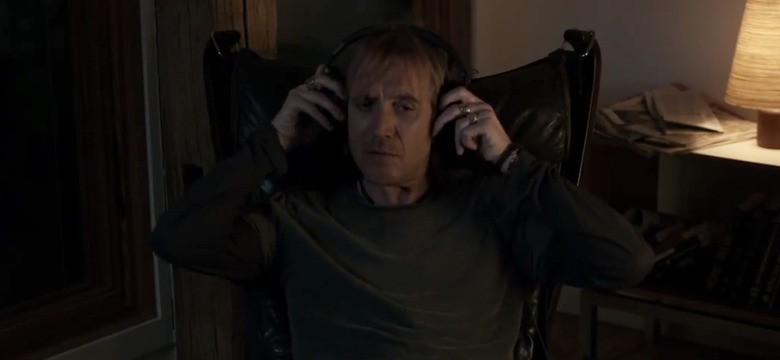 The life of an aging rock star can be a depressing one as the raging lifestyle of sex and drugs begins to turn into a lonely, quiet time of reflection. That's exactly what Rhys Ifans experiences in the new drama Len and Company as his son (Jack Kilmer) seeks his father's approval for his own musical career.
The first Len and Company trailer has debuted, showing a pretty typical family drama from the festival circuit. But with music at the heart of the story, it should have a pretty decent soundtrack. Watch below.
Though I love seeing Rhys Ifans in aging rocker moder, this does feel like a pretty run of the mill indie drama where a father has trouble connecting with his son and must overcome his own emotional troubles  for the sake of family.
The film has already played at TIFF, Edinburgh and some other festivals, and the reviews sem to be pretty lukewarm on it. The Playlist said:
"For all the rock 'n roll swagger the picture brings in its central character, the dramedy plays a fairly traditional cinematic standard, doesn't bring much original flavor, and let's it go on far too long in one register."
Variety wasn't very keen on it either, saying:
"In the prickly, unlovable role of a hermetic super-producer unnerved by a surprise visit from his college-age son, Rhys Ifans finds an unusually demanding showcase for his frayed, feckless screen persona. As a dysfunctional family drama, however, commercials director Tim Godsall's debut feature takes far fewer risks, while offering a less-than-convincing glimpse into the modern-day pop factory."
The rest of the cast includes Co-starring Juno Temple, Keir Gilchrist, and Kathryn Hahn, with director Tim Godsdall making his feature debut. If you'd like to see more from the movie, there's an unofficial trailer for the film on YouTube right here as well.
Rhys Ifans goes to eleven as a rock star staring down a personal crisis in this smart, acerbic comedy. He plays Len, a punk rocker-turned-in-demand pop producer who, following a very public meltdown, retreats to his country home for some time away from the pressures of the business. His solitude is interrupted, however, when he receives a visit from some surprise guests—his estranged son (Jack Kilmer) and pop star protégé (Juno Temple)—who arrive with complications of their own and who shake the prickly Len out of his stupor. Propelled by an irresistible performance from Ifans, Len and Company offers wry and incisive observations on fame and family.
Len and Company opens in theaters and hits iTunes on June 10th.