Jay Roach And Mike Myers Are Still Considering Another 'Austin Powers' Sequel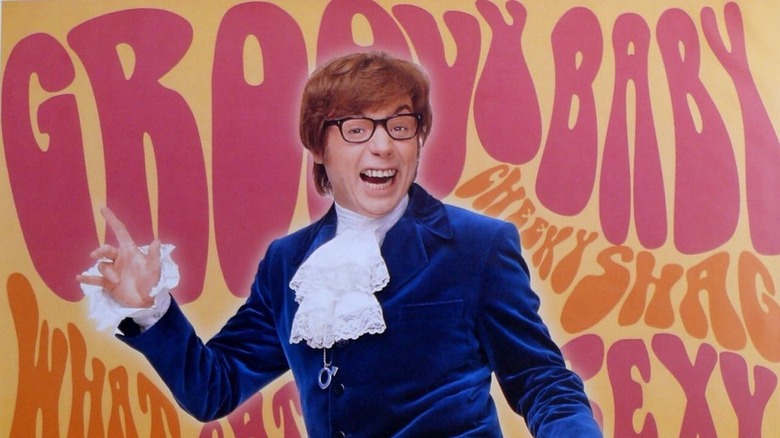 It's been almost 14 years since we last saw Austin Powers on the big screen. The third installment in the series, Austin Powers in Goldmember, was a massive hit. Director Jay Roach's sequel made over $300M worldwide at the box-office, which is three times more than what the first film made.
There have been talks of another Austin Powers sequel for around a decade now. Roach–whose latest film, All the Way, premiered last night on HBO–confirmed he's still discussing an Austin Powers 4 with Myers. Below, read what the director had to say about the Austin Powers sequel.
Roach directed all three Austin Powers films. Not counting inflation, the trilogy made over $1B at the box-office, which, around the release of Austin Powers in Goldmember, made a sequel seem inevitable. But here we are, still waiting to see if Myers, who wrote the trilogy as well, wants to continue with the character.
In 2013, the actor said he was still figuring out whether he'd make another sequel. Myers prefers to take his time these days, in no rush to appease any studio or make a release date (which he once discussed candidly with GQ). Roach told Larry King Now that he's still "kicking around ideas" with the actor, but nothing has quite "stuck yet":
You know, Mike Myers and I talk about it every time we get together. I would say it's in a latent phase right now, but someday if we find the right idea that seems to have it earn itself, for sure. Mike gave me the break of a lifetime in letting me direct [Austin Powers: International Man of Mystery] so I'm always good to go.
Roach's quote isn't dissimilar to one he gave four years ago:
In a second [I'd direct it]. You know, that's always up to Mike. It's always going to be, "Does he feel like he's got what he wants?" And what the audience wants, frankly. He's very audience conscious to make it a welcomed fourth.
Not much has changed for the potential sequel, but perhaps Austin Powers fans will be pleased to know it's still a possibility. Throughout the past few years, we've heard about potential storylines for an Austin Powers 4, including a "very personal [story] with a father and son theme loosely based on Myers' own life." That version, which Myers may have co-written with Mike McCullers (Baby Mama), would've focused more on Dr. Evil and Scott (Seth Green).