Fully Animated 'Garfield' Movie In The Works With Jim Davis Producing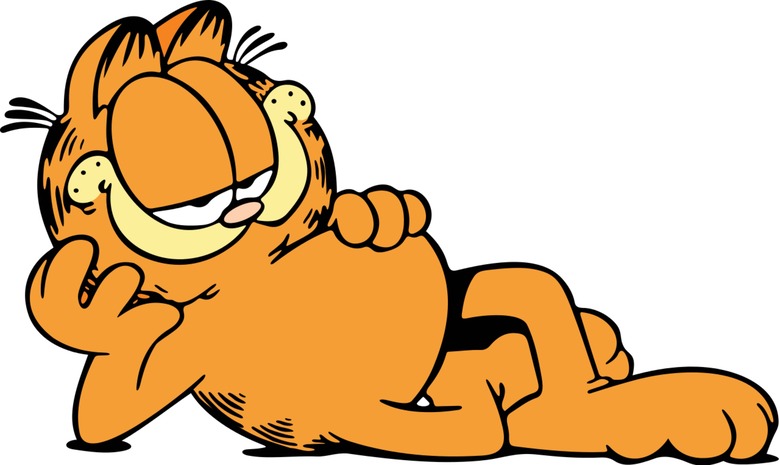 Alcon Entertainment has secured the rights to produce a animated feature film based on the iconic comic strip Garfield. Unlike the previous 20th Century Fox films, this new movie will be fully CG-animated as opposed to CG/live-action hybrid. Also the inclusion of Garfield creator Jim Davis as executive producer seems to suggest that the new movie will be closer in tone to the original comic strips and animated television series. Read the full press release after the jump.
Alcon Entertainment has financed and produced 29 films so far including My Dog Skip, The Blind Side, The Book of Eli, Insomnia,The Sisterhood of the Traveling Pants, Prisoners, Dolphin Tale 2, Dude Where's My Car? and the upcoming Blade Runner sequel. No word on screenwriters or directors just yet, and considering Alcon doesn't have a history in the animation genre, its hard to speculate on who might be involved. John Cohen, producer of the films Despicable Me and The Angry Birds Movie, brought the project to Alcon with Steven P. Wegner.
Garfield debuted in 1978 as a newspaper comic strip, but became a huge sensation in the 1980s as the strips were collected in book form, spawning merchandise and animated television shows and specials. The story always revolved around a fat, lazy, lasagna-loving cat who lives with his owner Jon Arbuckle, and a dim-witted dog named Odie. Here is the image released to tease the upcoming movie as well as the official press release: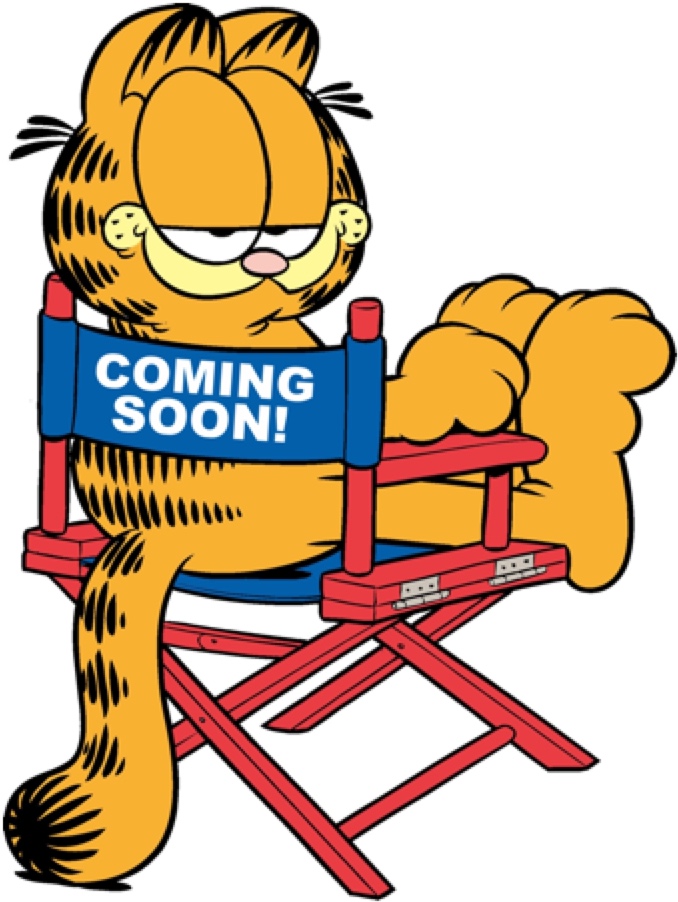 ALCON ENTERTAINMENT GETS ANIMATED WITH "GARFIELD"Iconic Strip's Creator Jim Davis Will Serve As an Executive Producer
LOS ANGELES, CA, MAY 23, 2016 – Financing and production company Alcon Entertainment has secured exclusive rights to produce animated theatrical motion pictures based on the iconic comic strip Garfield, it was jointly announced by Alcon co-founders and co-Chief Executive Officers Broderick Johnson and Andrew Kosove.
Alcon acquired the rights from the creator of the Garfield comic series and brand, Jim Davis, who will also serve as an Executive Producer. Alcon's goal is to build a franchise of fully CG-animated Garfield feature films.
State Kosove and Johnson: "Jim Davis's creation has been an international sensation for all ages for decades, and we are thrilled to bring an animated Garfield feature to the big screen."
Created by cartoonist Jim Davis, the Garfield comic strip debuted in June 1978 and follows the cynical and lazy orange cat and his interactions with his owner, Jon Arbuckle, and fellow pet Odie, the lovable dog.
John Cohen, producer of the worldwide hit films Despicable Me and the recently released The Angry Birds Movie, and Steven P. Wegner brought the project to Alcon. Cohen and Wegner will produce along with Alcon principals Kosove and Johnson. Bridget McMeel from Amuse will executive produce with Davis.
"I've been so impressed with the quality of animation and storytelling coming out of Hollywood of late," said Jim Davis. "I can't wait to get into production with the terrific team Alcon has assembled."
Garfield originally appeared in 41 newspapers, but its success and immediate popularity made it one of the fastest growing comic strips of all time, ultimately appearing in 2,580 newspapers and journals, with an estimated readership of 260 million. Garfield currently holds the record for being the most widely syndicated comic strip in the world.
The rights deal was negotiated on behalf of Alcon by its COO Scott Parish and Senior VP of Business and Legal Affairs, Jeannette Hill.
ABOUT ALCON ENTERTAINMENT
Co-founders and co-CEO's Andrew Kosove and Broderick Johnson founded Alcon Entertainment in 1997 with partner Frederick W. Smith, the Founder, Chairman and Chief Executive Officer of FedEx. Warner Bros. distributes Alcon's motion pictures via the companies' long-term output distribution agreement.
Alcon has financed and produced, and/or co-financed/produced 29 films to date, including My Dog Skip, the Academy Award nominated Best Picture The Blind Side, which earned Sandra Bullock a Best Actress Oscar; The Book of Eli, starring Denzel Washington and Gary Oldman; Insomnia, starring Al Pacino, Robin Williams, and Hilary Swank and directed by Chris Nolan; The Sisterhood of the Traveling Pants; P.S. I Love You, starring Hilary Swank; the critically acclaimed Prisoners, a dramatic thriller directed by Denis Villeneuve starring Hugh Jackman, Jake Gyllenhaal, Viola Davis, Melissa Leo, Terrance Howard and Paul Dano; the family hit Dolphin Tale 2, a sequel to its original starring Morgan Freeman, Harry Connick Jr., Ashley Judd and Kris Kristofferson.
Alcon's upcoming projects include the road trip comedy Bastards, now in post-production starring Owen Wilson and Ed Helms; and a sequel to Blade Runner, currently in pre-production with Ryan Gosling, Harrison Ford, Robin Wright, Dave Bautista, Ana de Armas, Sylvia Hoeks and Carla Juri. Denis Villeneuve is directing with Ridley Scott Executive Producing.
Alcon Television Group's wholly owned hit series The Expanse, a critically-acclaimed space thriller for Syfy Network, was recently renewed for a second season. In 2015, Alcon partnered with HBO and Alex Gibney to produce, Sinatra: All Or Nothing At All, an intimate documentary portrait of the singer, actor, father, husband, and philanthropist that attracted 205% more viewers for HBO from the 50+ age bracket than ever before.
ABOUT GARFIELD
GARFIELD was born on the comics pages on June 19, 1978. The creation of cartoonist Jim Davis, GARFIELD is a humorous strip centered on the lives of a quick-witted orange cat who loves lasagna, coffee, and his remote control; Jon Arbuckle, his owner; and Odie, a sweet but dumb dog. GARFIELD was introduced to the world in just 41 newspapers and is now the most widely syndicated comic strip ever, appearing in 2100 newspapers. The strip, distributed by Universal Press, is read by over 220 million people each day and is translated into 42 languages.
The success of the comic strip spawned an entertainment empire including television: Garfield and Friends, The Garfield Show, and a dozen primetime specials; movies: Garfield: The Movie and Garfield: A Tail of Two Kitties; hundreds of best-selling books, and thousands of licensed products.
Garfield has long been considered an evergreen property because he has not only endured, but continues to be fresh and funny after 38 years in the limelight.