You Can Watch The First Of Episode Of Cinemax's 'Outcast' Right Now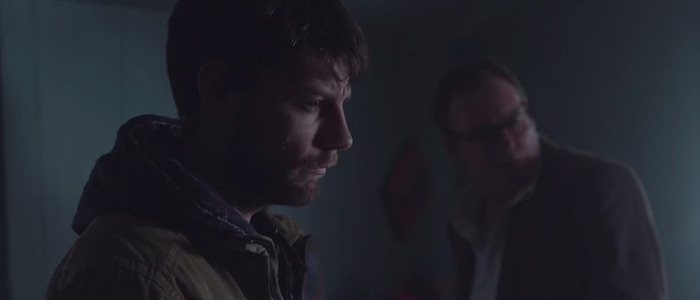 There are two religious horror-tinged television shows based on comic book series premiering this summer, but AMC's Preacher has been grabbing all of the headlines and walking away with all of the buzz. Meanwhile, internet has been awfully quiet about Cinemax's upcoming adaptation of Robert Kirkman and Paul Azaceta's Outcast. In fact, the pilot episodes of both shows premiered at SXSW this year (opposite each other on the schedule, even) and everyone seemed to flock to the Preacher screening, leaving Cinemax's demonic possession drama hanging.
And it seems like Cinemax knows that it is time to finally start trying to hook people on its new show because the premium cable network has put the entire first episode of Outcast on YouTube for free and you can watch it right now.
The big question now is whether or not Outcast can continue the quiet winning streak Cinemax has been on for the past few years. Despite being buried under a mountain of more accessible channels, the network brought the well-liked British action series Strike Back to American viewers, aired the completely bonkers Banshee for three critically acclaimed seasons, and truly broke through as a channel to watch with Steven Soderbergh's twisted medical drama The Knick. If The Knick was their Mad Men, Outcast could very well be their The Walking Dead.
Of course, Outcast is based on a comic written by the creator of The Walking Dead comic series, who also works as an executive producer on both television adaptations. This is very different kind of horror story though, following a young man (Patrick Fugit) who has been haunted by demonic possession for his entire life. He teams up with a preacher (Philip Glenister) to combat a rash of evil happenings and ends up opening an entire can of supernatural worms.
The pilot episode of Outcast is directed by Adam Wingard, who is best known for helming You're Next and The Guest. Here's the official synopsis:
Based on the Skybound/Image comic title by creator Robert Kirkman and artist Paul Azaceta, the series follows Kyle Barnes, a young man who has been plagued by demonic possession all his life. Now, with the help of the Reverend Anderson, a preacher with personal demons of his own, Kyle embarks on a journey to find answers and regain the normal life he lost. But what Kyle discovers could change his fate — and the fate of the world — forever.
If you like what you see here, the series proper is set to premiere on June 3, 2016.