'Star Trek Beyond' Trailer: Boldly Go, Fast And Furiously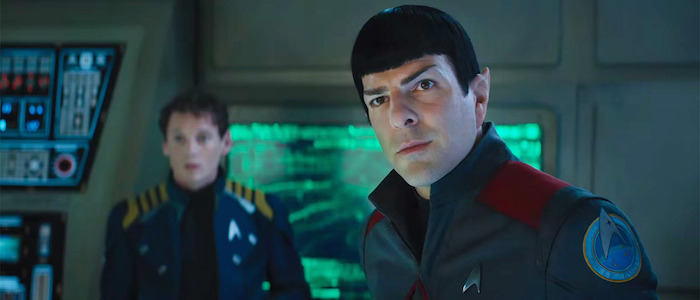 The first trailer for Star Trek Beyond was a big 'ol slice of cringe, the kind of marketing that makes longtime fans and newbies alike sink into their theater seats with embarrassment. The new preview, which was initially unveiled as part of a special fan event before warping its way online, feels like a pretty darn good apology. This isn't the most mind-blowing trailer you'll see this year, but it accomplishes its one job quite effectively – it makes Star Trek Beyond look like a proper Star Trek movie and something worth seeing.
Here's the new Star Trek Beyond trailer from Paramount Pictures:
The basic plot set-up have been swirling around the internet for some time and the trailer doesn't add too many details. It just shows off the scope of the adventure Captain Kirk and his crew embark upon. The film picks up a few years into the Enterprise's five-year mission to explore the galaxy and something has gone wrong. An unknown enemy attacks the ship, destroys it, and sends the crew scrambling for their lives on the surface of the nearby planet. This villain is named Krall and he's played by the great Idris Elba and he's new to the Star Trek mythos. In that way, Beyond already has a leg-up on Star Trek Into Darkness by not lamely recycling an iconic villain.
This trailer shows off a movie that looks like good time at the movies. Director Justin Lin, hot off directing four increasingly entertaining films in the Fast and Furious series, has stayed true to the aesthetic established by J.J. Abrams, but he's seemingly put his own personal stamp on things. The action looks big and intense. The rapport between the various members of the crew looks like a ton of fun. Every character looks like they have something to do.
If there's one thing Lin excels at, it's putting a group of friends and colleagues in impossible situations and letting them work together to find an often explosive solution to their predicament. There may be a more punches thrown and phasers fired and ramps jumped on motorcycles than in classic Trek, but Lin is all about the spirit of cooperation.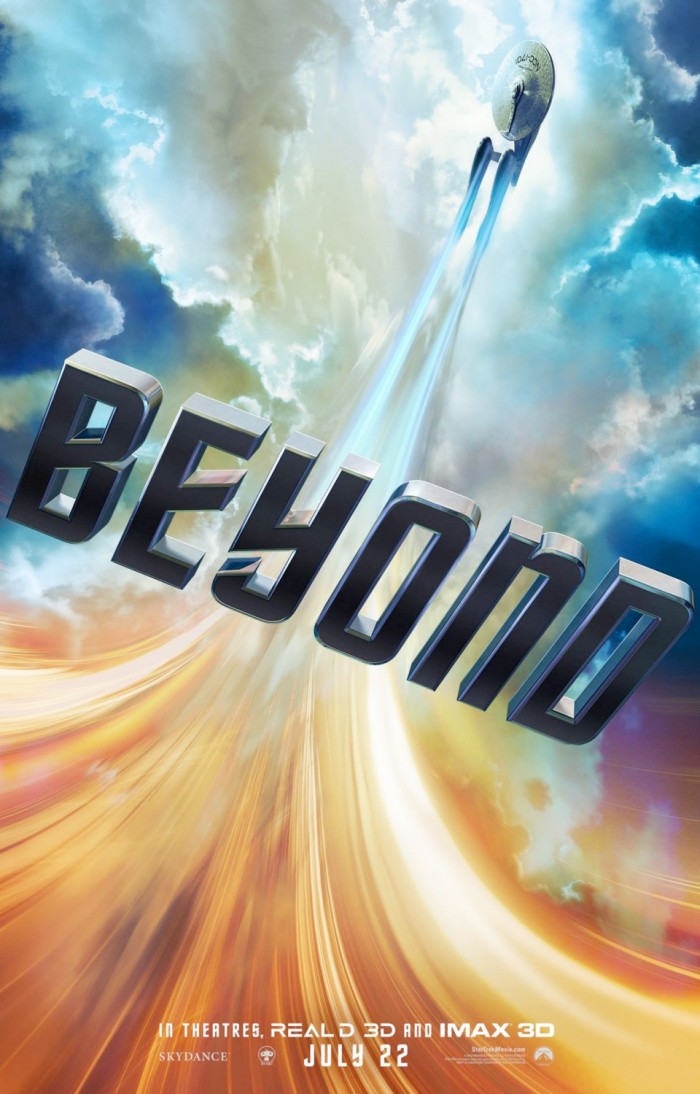 "Star Trek Beyond," the highly anticipated next installment in the globally popular Star Trek franchise, created by Gene Roddenberry and reintroduced by J.J. Abrams in 2009, returns with director Justin Lin ("The Fast and the Furious" franchise) at the helm of this epic voyage of the U.S.S. Enterprise and her intrepid crew. In "Beyond," the Enterprise crew explores the furthest reaches of uncharted space, where they encounter a mysterious new enemy who puts them and everything the Federation stands for to the test.
Star Trek Beyond is set to arrive on July 22, 2016.