Now Ron Perlman Wants To Play Cable In 'Deadpool 2'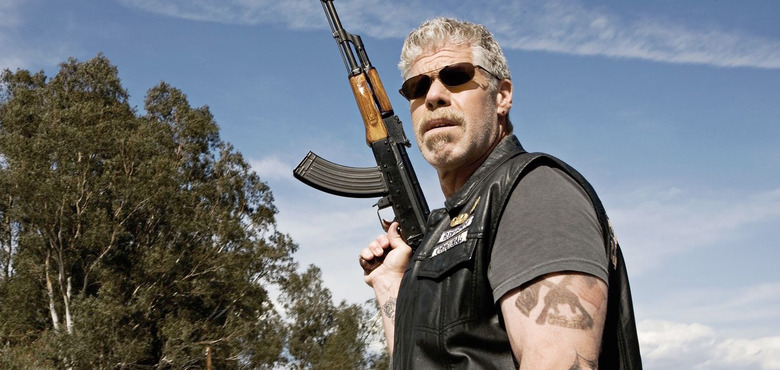 Another day, another name attempts to campaign for the role of Cable in Deadpool 2. The Marvel Comics character was teased as an addition to the sequel by The Merc with a Mouth himself in a closing credits scene that parodied Ferris Bueller's Day Off, and since then the likes of Stephen Lang and Dolph Lundgren have thrown their hats in the ring. Now one more actor has revealed his desire to play the role, and he's no stranger to comic book action.
Hellboy and Sons of Anarchy star Ron Perlman has taken to social media to convince everyone how perfect he is for the role of Cable, and when you see a piece of artwork featuring the actor as the character, it's hard to argue with him. See Ron Perlman as Cable after the jump.
Here's a piece of fan art that Ron Perlman posted to his Instagram page:
A photo posted by Ron Perlman (@perlmutations) on
In addition, Perlman also added, "I'm the only one with Cable's friggin hair!" when he posted this image: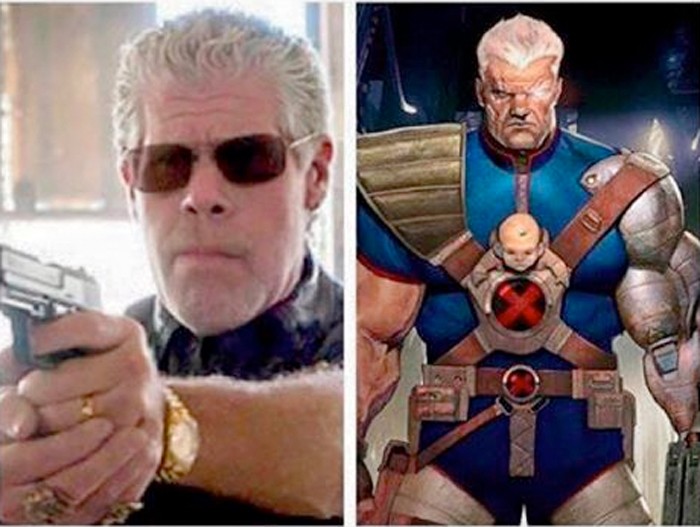 But because Perlman knows how much of a badass he is at heart, he added this:
Actually, now that i think about it, #Cable should be wanting to fucking play ME!

— Ron Perlman (@perlmutations) May 20, 2016
Perlman is obviously no stranger to comic book action, having played the title character in the Hellboy franchise for a couple of films. The actor has even been trying to get Hellboy 3 off the ground, even if he doesn't necessarily want to reprise the role, but the chances are slim that it will ever happen. So maybe getting Perlman suited up as Cable will be our consolation prize.
Again, for those who aren't familiar with Cable, he's a character who has quite a history in the comic books with Deadpool. The two had their own comic book series that ran for 50 issues, but before that, Deadpool first appeared on the page of Marvel Comics in New Mutants #98. In that issue, he was tasked with killing Cable. In addition, Cable is also the son of Scott Summers (Cyclops) and a clone of Jean Grey, born as a result of Mr. Sinister manipulating their family lineage in order to find a mutant powerful enough to defeat Apocalypse. We don't know how much of that will be used for the big screen version of the character though.
Ron Perlman undoubtedly has the looks to play Cable, and he's a far better dramatic actor than the other two options who have been thrown into the ring. Plus we know he has the comedic chops to hold his own against Ryan Reynolds, even though Cable is played far more seriously that the Merc with a Mouth.
For my money though, I still think the suggestion of Mel Gibson from the Deadpool credits scene is right on the money. While it might have been intended as a joke due to his profile in the entertainment industry as a bit of a nut, he would actually fit the role perfectly.