Vin Diesel Wants Justin Lin To Direct The Final 'Fast & Furious' Film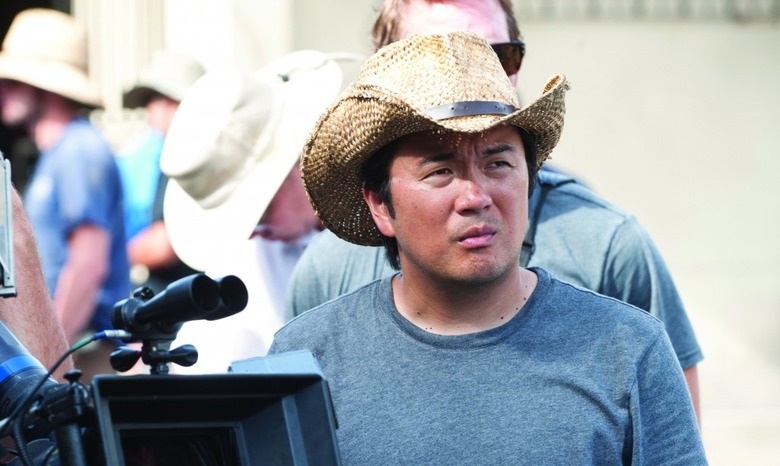 Justin Lin (Star Trek: Beyond) helped to reinvigorate the Fast & Furious brand in a big way. Lin, who has directed four sequels in the franchise, took the series to the next level with Fast Five, the most enjoyable sequel in the series up until that point. The Fast & Furious movies became more popular, more successful, and more enjoyable, in large part thanks to Lin, who established a new tone and broadened the franchise's scope. He opted out of directing Furious 7, but the Better Luck Tomorrow director might return to, as Vin Diesel says, "finish what you started."
Learn more about the potential Furious 10 director below.
Director F. Gary Gray (Straight Outta Compton) is currently shooting Furious 8 in Cleveland, Ohio. That sequel, which is prominently set in New York, will kick off the final "trilogy" in the series. Lin was reportedly offered the film but turned the deal down to instead direct this summer's Star Trek: Beyond. Is he interested in returning to the franchise, though? According to Lin's quote in Wired, he hasn't ruled out one last ride.
For starters, Diesel expressed his desire to bring Lin back to Wired:
I'm going to bring him back. Whenever we had a day off—even on Thanksgiving, his favorite holiday—it was Justin and me working on how far we could take it. Success comes from 10 years of that mentality.
When Lin was asked about Diesel planning to "bring him back," Lin responded:
Vin says you finish what you started, and he's very persuasive.
About a year and a half ago, it was reported that Universal was keen on Lin making the last of the sequels. At the time, he was still a potential option for Furious 8, but the hope was that the director would return to direct the final installments, which are scheduled for April 19th, 2019 and April 2nd, 2021. Universal had hoped he'd make them back-to-back.
Does Lin have time for the final two Fast & Furious films? He's currently working on the LeBron James-led Space Jam sequel, but if Universal and Diesel are now only interested in Lin directing the 10th and final installment, then that sounds more plausible. It'd certainly be fitting to bring the director back, considering everything he has accomplished with this franchise. Without Lin, this series may not have ever acquired this staggering level of success and popularity.
Fast and Furious 8 opens in theaters April 14th, 2017.