CBS' First 'Star Trek' Teaser Promises New Adventures, New Crews, New Worlds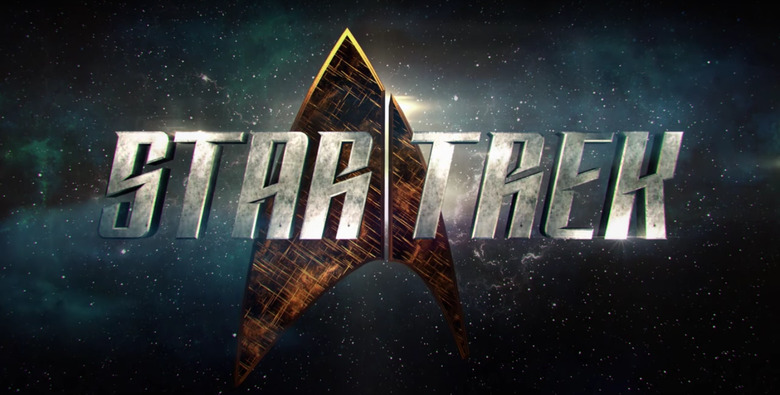 This year marks the 50th birthday of the first episode of the first Star Trek TV series, which would go on to launch an entire franchise spanning decades and worlds and several different types of media. Next year, the franchise returns to its small-screen roots (albeit on an on-demand subscription service instead of on regular old broadcast television). It's missing that milestone anniversary by a matter of months, but something this exciting is probably worth the wait.
In the meantime, CBS isn't wasting any time promoting its big, splashy new project. They've unveiled the very first Star Trek teaser, which isn't much more than a glorified title treatment but is worth a look all the same, if only because it's an exciting reminder that, yes, Star Trek will be returning to television in the not-too-distant future. 
CBS unveiled the first Star Trek teaser at its upfront presentation at Carnegie Hall, and then because they are nice people shared it online for the rest of us to ooh and ahh aover.
The Star Trek teaser is playing coy, revealing only that we can expect "a new adventure" featuring "new crews, new villains, new heroes, and new worlds." That's reason enough to get pumped, especially if you're already a Star Trek fan. But here are a few more juicy details: The new Star Trek comes from Hannibal creator Bryan Fuller, with Alex Kurtzman (who co-wrote the 2009 Star Trek movie) and Eugene Roddenberry (son of original Star Trek creator Gene Roddenberry) serving as executive producers. Nicholas Meyer (who directed Star Trek II: The Wrath of Khan and Star Trek VI: The Undiscovered Country) is on board as a writer and producer.
Plot details are being kept under wraps, although rumor has it Star Trek could be an anthology series a la American Horror Story or Fargo, with the first season set in the period between The Undiscovered Country and Star Trek: The Next Generation. The show is not expected to cross over with the ongoing Star Trek film series. But hey, while we're at it, the latest installment of the big-screen storyline, Star Trek Beyond, opens July 22, 2016.
The new Star Trek TV series will air its premiere episode on regular CBS in early 2017, and will then become a CBS All Access exclusive for the rest of its run. And if you're trying to figure out whether you're enough of a Trek fan to justify signing up for the new service, keep in mind a CBS All Access subscription currently goes for around $5.99/month.