First Look: Warren Beatty Returns As Howard Hughes In 'Rules Don't Apply'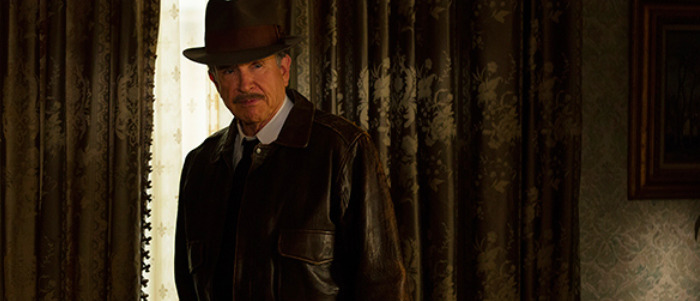 It's been almost two decades since Warren Beatty has directed a film. He last starred in the disastrous Town & Country, but his last directorial effort was 1998's Bulworth, a hilarious and somewhat overlooked film. The director is famously known for taking his time with each project, but this is his longest hiatus yet. However, we'll soon see Beatty return to the big screen this November when the actor, director, producer, and writer's newest picture, now titled Rules Don't Apply, finally opens in theaters.
Below check out the Rules Don't Apply first look.
Beatty was shooting the once untitled Howard Hughes project (which is not a biopic) over two years ago, but he's been working on this film for far longer than that. There have been several iterations of the project throughout a good portion of his career, but a few years ago, as Beatty told Entertainment Weekly in a rare interview, he finally cracked the story:
This is a story about a young man (Alden Ehrenreich) and a young woman (Lily Collins) who come to Hollywood, both of whom are affected by American Protestant, American Puritan morality on the brink of the sexual revolution and the rise of feminism that was to take place in the early '60s.
The Rules Don't Apply director went on to describe the film as a comedy. Beatty, of course, plays Howard Hughes, but he never had the opportunity to meet the man, despite running in similar circles:
I've had the idea of making a movie about Howard Hughes in mind for a long time. We never met, but I sometimes feel like I knew everybody who knew Howard and I never lost my curiosity about him. It's just that I don't run around doing movies all the time.
Here's Warren Beatty as Howard Hughes: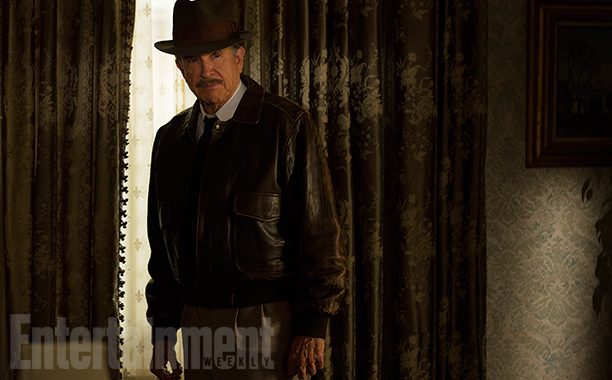 There's a reason why Beatty hasn't directed 20 films throughout his career, and there's also a reason why the few films he has directed – Heaven Can Wait, Reds, Dick Tracy, and Bulworth – are as good as they are: he's not always trying to hit a release date. Beatty will take as long as he needs to get a movie right. Thankfully, he's almost done with Rules Don't Apply, as it's been confirmed to Entertainment Weekly that the love story will open in theaters on November 11th, an awards-friendly release date.
When asked why he's appeared in only two movies over the past two decades, Beatty's response was reasonable:
I have four children and any one of them is more interesting than any 12 movies I've done. I had my life before them and my life since them.
Beatty's quotes in the feature were brief, as expected, but this is the first time he's discussed Rules Don't Apply so openly. There's plenty of more worthwhile information in EW's preview of the film, which also stars Annette Benning, Oliver Platt, Ed Harris, Martin Sheen, and Matthew Broderick.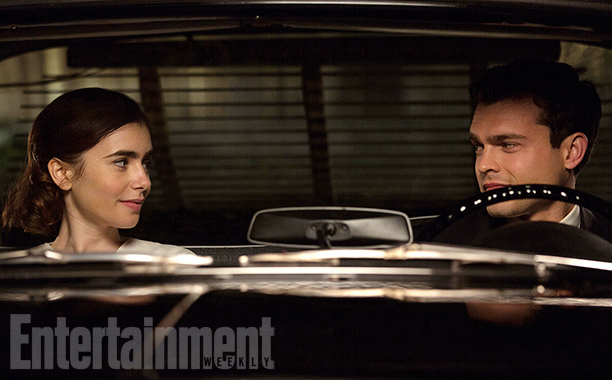 Rules Don't Apply opens in theaters on November 11th.