Watch The Music Video For Justin Timberlake's 'Trolls' Tune "Can't Stop This Feeling"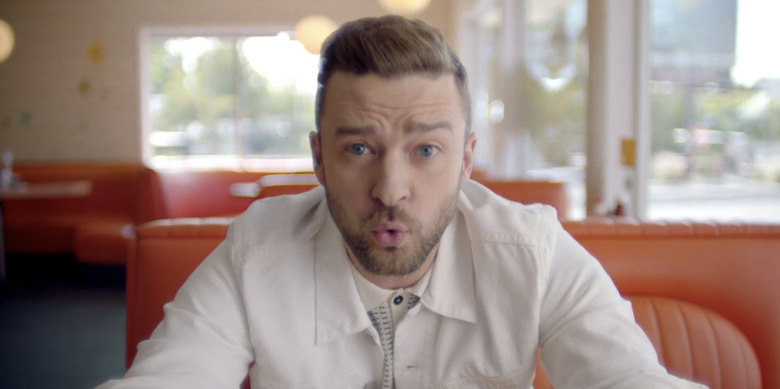 Director Mark Romanek has only been at the helm of a handful of feature films, including One Hour Photo and Never Let Me Go. But he's had quite the lucrative career directing music videos for the likes of Taylor Swift, Madonna, Weezer and even Michael Jackson. Now he's back behind the camera for a new music video from Justin Timberlake, and it just so happens to be for one of the many tracks that will be coming thanks to his starring role in DreamWorks Animation's new animated musical comedy Trolls.
Watch the new Justin Timberlake music video after the jump.
Here's Justin Timberlake's Can't Stop This Feeling music video from his own Vevo YouTube channel:
This isn't one of those videos used explicitly to promote the movie (which the film They Came Together so perfectly parodied), but a genuine music video since this track is also Justin Timberlake's new music video. Under normal circumstances, we probably wouldn't have posted this video, but the fact that it's directed by Mark Romanek and gives us a peek at what we can expect from the Trolls soundtrack, we figured it couldn't hurt. Plus, that song is catchy as hell.
If you're looking for even more from Trolls, there was a special performance of the song "True Colors" from Justin Timberlake and his co-star Anna Kendrick that happened at the Cannes Film Festival last week. Watch it here:
If Trolls is on par with the quality of these musical performances, we could be looking at hit for DreamWorks Animation when the movie arrives on November 4, 2016. You can watch the teaser trailer right here.