Confirmed: Cary Fukunaga In Talks Direct Stanley Kubrick's 'Napoleon' For HBO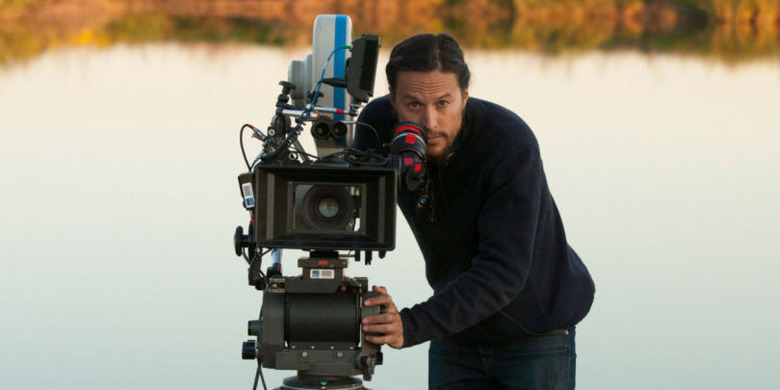 Update From Editor Peter Sciretta: The Hollywood Reporter confirms the rumors that filmmaker Cary Fukunaga is in talks to direct Stanley Kubrick's abandoned passion project Napoleon, with David Leland writing the miniseries for HBO. Jack Giroux's original story from May 18th 2016 follows.
"It's impossible to tell you what I'm going to do except to say that I expect to make the best movie ever made," director Stanely Kubrick once said of Napoleon, a passion project of his that was never made due to a variety of reasons. The picture would've been a costly epic, which made some studios hesitant. Kubrick — who wrote the first draft of the script in 1961 — continued to work on the project throughout much of his career. In 2013, it was reported that director Steven Spielberg, a friend Kubrick's, would turn his script into a miniseries for HBO. Now, it's rumored that Beasts of No Nation director Cary Fukunaga might direct Napoleon, based on the life of French leader Napoléon Bonaparte, who was Emperor of the French from 1804 to 1815.
The Spielberg-produced miniseries is based on Kubrick's old script with the cooperation of the director's surviving family members. The last we heard regarding the project was that Baz Luhrmann (The Great Gatsby) was eyeing the director's chair, but nothing more ever came of that news. Deals were "a long way from being made," but clearly a deal with Lurhmann never materialized.
Cary Fukunaga, who directed all of True Detective season one for HBO, is possibly involved in Napoleon. Last Friday, a Stanley Kubrick retrospective was held at De Montfort University in Leicester, England. In attendance was Kubrick's brother-in-law and executive producer, Jan Harlan (The Shining, Eyes Wide Shut), and he revealed to "Stanley Kubrick and Me" author, Filippo Ulivieri, that Fukunaga would direct the entire six-hour miniseries. Ulivieri posted the story on his Tumblr page (via Collider), where he also mentioned that David Leland (Mona Lisa) wrote the most recent draft of the script.
Collider reached out to HBO for a comment but have yet to hear back. After Fukanaga sadly dropped out of directing the two-part adaptation of Stephen King's It, due to creative differences, he attached himself to another television project, Maniac, a comedy series starring Jonah Hill and Emma Stone, which he will direct every episode of for Netflix. Fukunaga may not have time in the immediate future for Napoleon, but let's hope there's truth to this news. Kubrick's ideas and Napoleon's epic story visualized by a filmmaker as bold and as distinct as Fukunaga — in a six-hour miniseries produced by Steven Spielberg, no less — sounds like a real television event.