This 'A Nightmare On Elm Street' Deleted Scene Makes Freddy Krueger Even More Malicious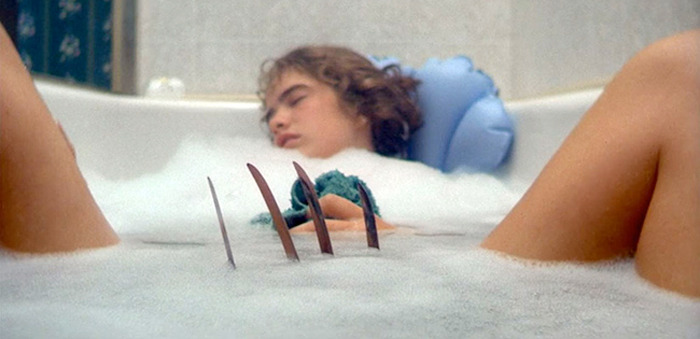 Most of the time, the deleted scenes that end up on the cutting room floor of any given movie don't bring anything substantial to the movie, hence why the scene was cut to begin with. However, in the case of a sparsely seen deleted scene from the horror classic A Nightmare on Elm Street, some new information is revealed that changes the game a little bit.
In an extended version of the scene where Nancy Thompson learns how her mother Marge and some of the other parents took matters into their own hands by killing Freddy Krueger, even more information would have been revealed that makes the nightmare stalker's recent killing streak more personal than random.
Watch the A Nightmare on Elm Street deleted scene after the jump.
Here's the scene uncovered by our friends over at Bloody Disgusting:
As you can see, in the extended scene, we learn that Freddy Krueger killed a sibling that Nancy never knew she had. He did the same to the siblings of Nancy's friends Glen, Rod and Tina. That would have made the parents' decision to kill Freddy Krueger themselves a little more justified, but removing that fact makes their decision somewhat more morally questionable, which was an interesting move.
So why is this scene so rare? Apparently it was only previously available on a collector's edition laserdisc and VHS release of the movie. However, the deleted scenes haven't been seen on any of the more recent home video releases of the movie. Thanks to the wonder of the internet, we get to see this one.