Theme Park News: 'Skull Island: Reign Of Kong' Video Reveals The Big Guy Himself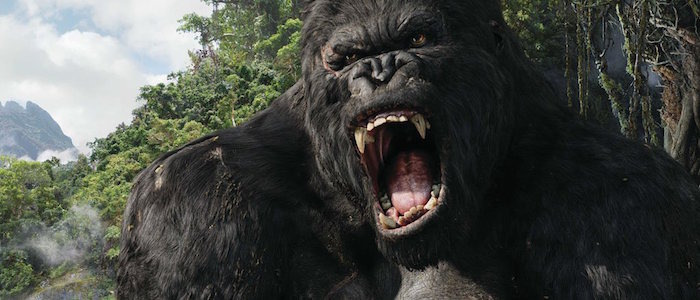 It's going to be an interesting summer for the theme park cold war that's been brewing between Disney and Universal for the past six years. Shanghai Disneyland is set to open very soon and the early videos of the attractions promise a few next-level experiences. That new Pirates of the Caribbean ride in particular feels like the result of Universal raising the standards of themed entertainment with their Wizarding World of Harry Potter. Both companies officially have a creative fire lit under their butts, which means that we win.
While Shanghai Disneyland has grabbed the most recent headlines, Universal also has an incredibly ambitious attraction waiting in the wings. While it doesn't have anything to do with the upcoming Kong: Skull Island movie, Skull Island: Reign of Kong looks to bring riders deep into King Kong's home turf before bringing them face-to-face with the big guy himself. Universal has released a new video teasing Kong's presence in the attraction and he looks exactly like how you'd hope King Kong would look.
The amusing video below, which is hosted by Universal Creative's Mike West, is all about Kong's role in the attraction. Is he hero or villain, there to to save you from Skull Island's other beasts or hoping to have you for a snack? It's not clear yet, but the ride will climax with a close encounter with a Kong animatronic figure that is reportedly three stories tall. You'll even be able to feel Kong's hot breath pass over you as your vehicle drives by, which is certainly the next step forward for a theme park that has always loved incorporating blasts of heat and splashes of water to sell certain effects.
For a better look, Universal also released this still of King Kong. Interestingly, he looks less like the giant beast from Peter Jackson's 2005 film and more like the figure from the late, great Kongfrontation ride, an opening day attraction at Universal Studios Florida that closed over a decade ago.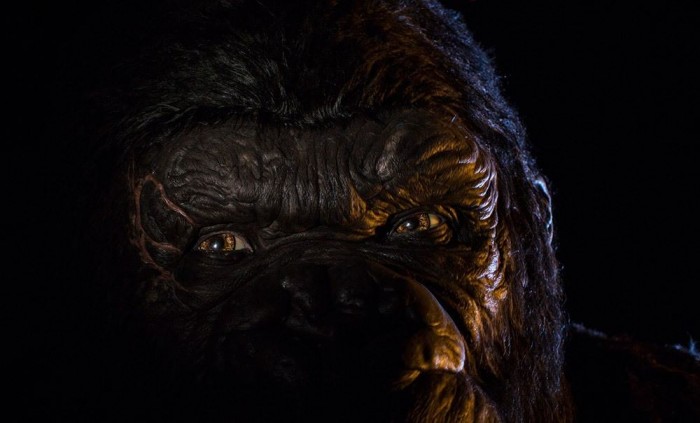 Here's what we do know about Skull Island: Reign of Kong. The attraction will you load you and other guests into massive ride vehicles, themed as all-terrain transports for a touring company that is bringing people on an ill-fated expedition to Skull Island. Your vehicle will be "driven" by one of several different drivers, each of whom will deliver a different experience, but the ride itself utilizes trackless technology that allows the ride vehicle to move entirely on its own. In true Universal style, the various threats and monsters you encounter will be a combination of screens and live action effects, often blended together in the same set piece.
Skull Island: Reign of Kong is approaching the tail end of the construction process right now and technical rehearsals are expected to begin soon. Although no opening date has been announced, it is expected to open this summer.