Sequel Bits: 'The Conjuring 2,' 'Kingsman: The Golden Circle,' 'Deadpool 2,' 'Dredd 2,' 'Alien: Covenant,' 'Super Troopers 2'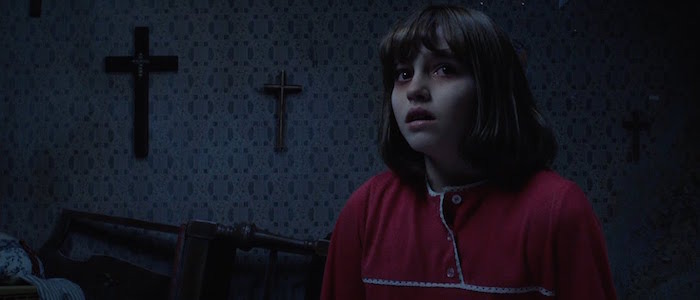 In today's edition of Sequel Bits:
A creepy featurette on the story behind The Conjuring 2.
Take a first look at Channing Tatum in Kingsman: The Golden Circle.
March of the Penguins 2: The Call is actually happening.
T.J. Miller confirms that he's back for Deadpool 2.
The first poster for Super Troopers 2 is here.
Karl Urban is still talking about Dredd 2.
Michael Fassbender promises gnarly Xenomoroph happenings in Alien: Covenant.
John C. Reilly says Wreck-It Ralph 2 is in development.
NBC says it hasn't given up on that Cruel Intentions sequel series.
Scientists are concerned about Finding Dory.
Now You See Me 2 will screen in China.
Last week, a series of The Conjuring screenings were announced around the country, drawing in dedicated horror fans who wanted to see James Wan's fantastic horror film in theaters again. But it was all a ruse, and these screenings were revealed to be secret advance showings of The Conjuring 2! Buzz from the screenings has been strong, which only makes the wait until next month all the harder. In the meantime, Warner Bros. has released a creepy new featurette that explores the actual case that inspired the movie.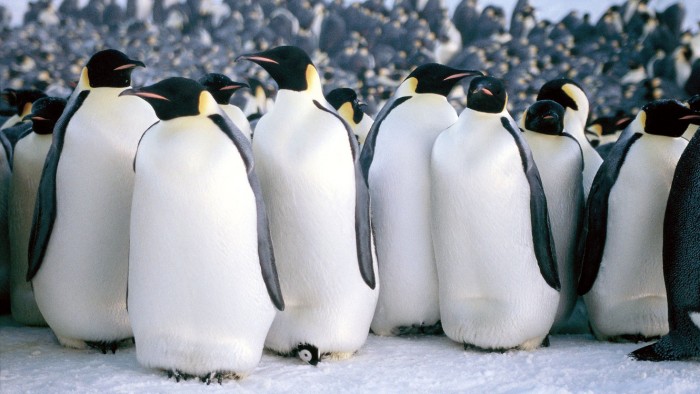 Sequels to documentaries aren't unheard of. There are three Paradise Lost films and the Up series has been going on for decades now. But a sequel to a nature documentary? That actually has a number in the title? That's new. Variety reports that March of the Penguins 2: The Call was quietly filmed in Antarctica last year using 4K cameras. Director Luc Jacquet is back (no word yet on whether or not Morgan Freeman will return to narrate) and the project is currently being shopped around Cannes. Here's how the film is described:
The sprawling and fascinating documentary follows the journey of emperor penguins of the South Pole as they travel to their traditional breeding grounds.
In other words, it sounds like more of the same. However, more of the same isn't necessarily a bad thing for a nature documentary, especially if the new footage is fascinating and beautiful. The original film was a huge hit the box office and won an Oscar for Best Documentary, so expect this one to get a wide release.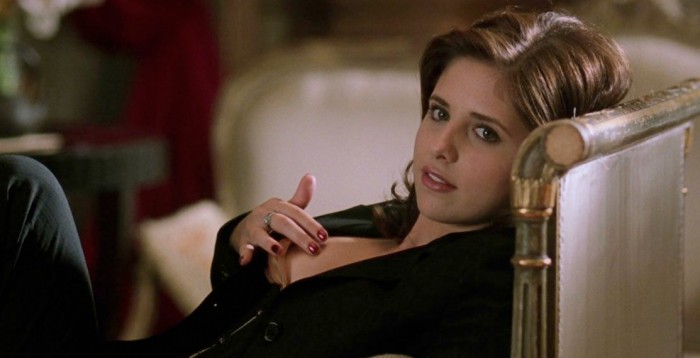 NBC's television sequel to Cruel Intentions in alive. For now. Deadline reports that the series, which would follow the characters from the 1999 film, has not been picked up yet. However, the network is weighing its options. Says NBC chairman Bob Greenblatt:
It goes under the heading of embarrassment of riches. There's just so many shows that we have scheduled or ordered.
With the pilot in the can, it's now up to NBC to make the final call. Expect to hear something official soon.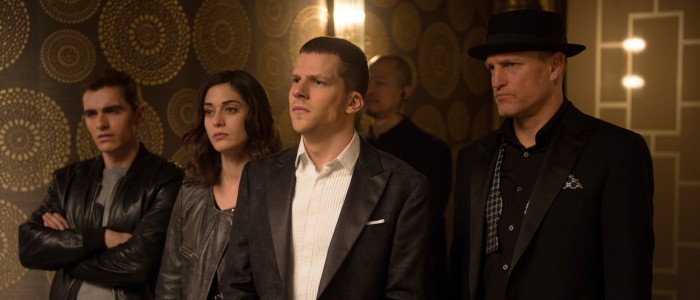 It can be tough for Hollywood films to screen in China, who are very strict about allowing films from other nations to screen within their borders. They infamously cap the number of non-Chinese films that are released there to 34 per year, which means that studios always have to scramble to grab one of those spots. However, Now You See Me 2 has managed to snag a release date there and dodge that normal restriction. Variety report that the film will opening China on June 24 and "is being treated as a flat fee import," which allows it to exist beyond the usual quota. The presence of the popular Taiwanese actor Jay Chou in the film may have something to do with this.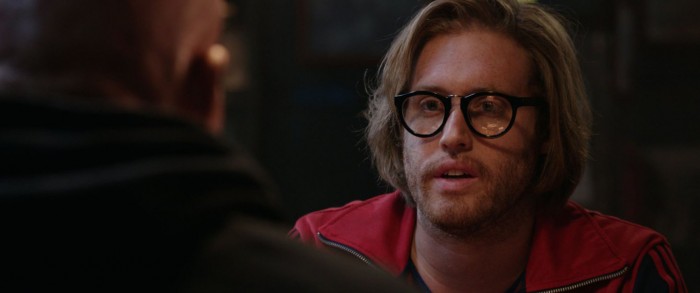 Deadpool was a film with many highlights, and T.J. Miller's bartender/best friend character, Weasel, was one of them. Miller's hilarious deadpan was the perfect foil for Ryan Reynolds' over-the-top schtick, so it's good to know that Weasel will be back for the sequel. Speaking with CinemaBlend, he confirmed that he's going to be sticking around the X-Men universe for awhile:
Deadpool is not going anywhere anytime soon. I think there's probably going to be three more installments, a Weasel spin off. I'm contractually obliged to do the cameos in other X-Men universe stuff, so there's plenty more Deadpool to come.
Miller even teased the idea of a Weasel spin-off, referencing a comic book storyline where the character get a low-budget super-suit:
I'm excited about the prospect of a Weasel spin-off, because he makes this super suit, that's not great and it's a superhero in Las Vegas protects casinos. I mean, it just, everything about it is perfect for me... What if the Iron Man suit was sort of budget, like he can't fly, but he can hover three or four feet.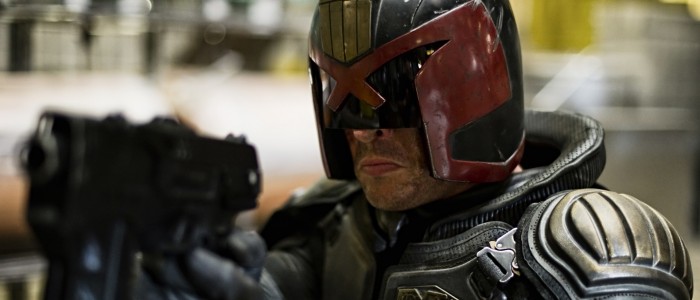 If you want to get Karl Urban talking, just bring up Dredd 2. The first film may have been a major box office bomb, but the man behind Judge Dredd's helmet insists (via Den of Geek) that audiences like the first movie enough to justify a sequel:
Alex Garland has gone on record to say that Dredd was a failure. I disagree. The movie itself was not a failure, in fact it was a critical success, it just failed to perform at the box office. How does a movie with a 78% approval rating on Rotten Tomatoes fail? Through zero audience awareness. Nobody knew the movie was being released. Dredd represents a failure in marketing, not filmmaking. Dredd sold 750,000 units, in North America, the first week it went on on DVD, which earned it a lot of money and the number one slot. Proof that the audience, once they became aware, wanted to see it.
Urban went on to argue that a sequel could happen. It really, really could! Really:
The unfortunate theatrical release of Dredd and the manner in which it was mishandled made it problematic for Dredd 2 to be immediately funded and produced in the same fashion. But the success it has achieved in all post-theatrical mediums has definitely strengthened the argument in favour of a sequel. But it's not an easy sell. I'm constantly blown away by the fan support and love for Dredd. I get stopped and asked about Dredd most days, I find it strangely ironic that to get recognised and associated with a character whose face is largely obscured behind a helmet.
As much as I would like to see a Dredd 2, Karl Urban is really just talking at this point. Show me someone willing to fund Dredd 2 and I'd show you someone worthy of respect and admiration who is also about to be totally broke.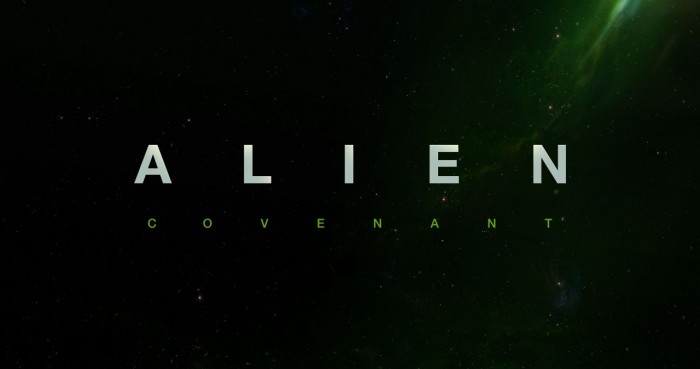 Alien: Covenant has been quietly filming in Sydney, Australia for a few weeks now and The Inquirer caught up with star Michael Fassbender, who is returning as David the android. First, he confirmed something very important:
There are going to be great sets and aliens coming out of people.
Okay. That's a good start. It wouldn't be an alien movie without aliens coming of people. But he wouldn't elaborate on that. Instead, he elaborated on the sets:
The sets are fantastic. Again, the most impressive sets I've seen since Prometheus, which was the original setting. It's a fantastic mixture of high-end technology and primitive elements. The way that I can explain it is the same way that Ridley did Blade Runner.
Then again, of course a Ridley Scott movie would have fantastic sets! The man is an astonishing technician. His movies are beautiful. Hopefully, the screenplay is up to snuff this time around.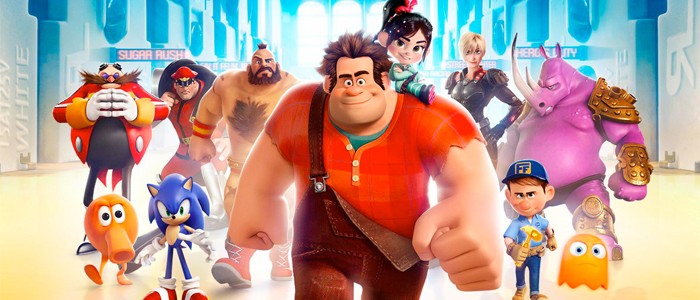 Wreck-It Ralph was a delightful movie, a Toy Story for video games that built a fully realized world, populated it with endearing characters, and told a fine story. It also wrapped up the narrative with a bow. A sequel doesn't have to happen, but according to star John C. Reilly, one is in the works. While speaking with Collider about his work in The Lobster (which is an incredible film and you should see it), he revealed that a follow-up is in the works:
Well, we're making another one! We're working on it [...] Yeah, me too. [Animated features] take a long time to make, though, so be prepared.
Disney hasn't formally announced a Wreck-It Ralph 2, but they certainly have a whole bunch of release dates reserved for anonymous films over the next five years or so...
Kingsman: The Golden Circle has begun filming and our first look at Channing Tatum's new character has arrived. And yes, Tatum looks about a slick (and about as goofy) as you'd hope. Meanwhile, filming on Trainspotting 2 has continued in Scotland and set photos revealing Jonny Lee Miller and Ewen Bremner have arrived.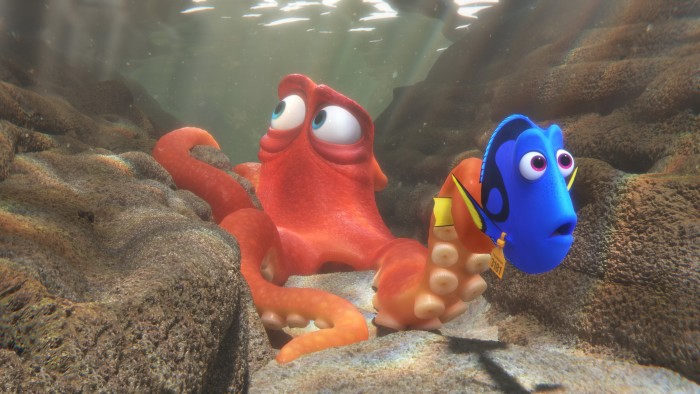 The science magazine Hakai has posted a sobering article about how Finding Dory has scientists worried about the future of the blue tang fish, Dory's blue, black and yellow species. Finding Nemo caused sales of clownfish skyrocketed, but they are easy to breed and care for. That doesn't hold true for blue tangs:
After Nemo hit the big screen, sales of orange and white striped clownfish rose by as much as 40 percent, according to some estimates. Conveniently, clownfish are simple to breed in captivity, and demand was easy to satisfy. When a similar rush for pet Dorys inevitably follows the new film, fragile coral reef environments are likely to suffer. That's because even though Dory was a model of resilience and optimism in her perilous quest to rescue Nemo from a dentist's office fish tank, young blue tangs have proven much less hardy inside lab tanks. As Dory graduates from sidekick to leading lady, the lack of a captive-bred option will drive collectors to source more blue tangs from the wild—a harvest that's often unregulated and destructive.
In other words, please discourage your friends, family, and neighbors from trying to buy a blue tang this summer.
Here's the Cannes poster for Super Troopers 2. pic.twitter.com/8o7YoOMQF5

— Jay Chandrasekhar (@jaychandrasekha) May 11, 2016
Yep, the crowdfunded Super Troopers 2 is still happening and director Jay Chandrasekhar has shared the first poster for the film, which was whipped up to help sell foreign rights at the Cannes Film Market.