The Best & Worst Sketches From Drake's 'Saturday Night Live'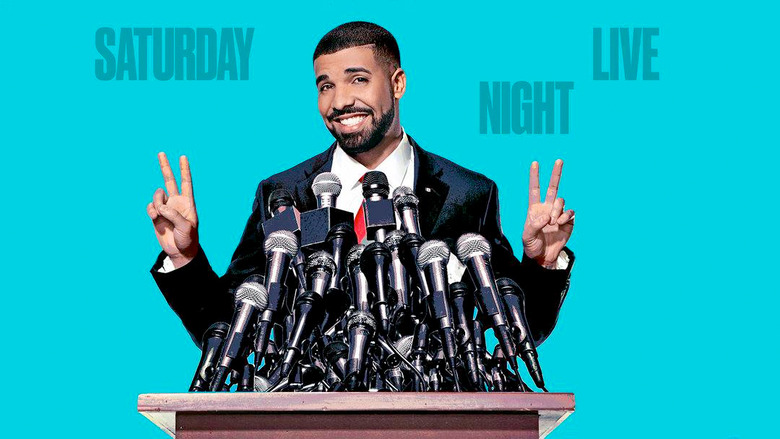 In the penultimate episode of the 41st season of Saturday Night Live, recording star Drake returned to Studio 8H as host and musical guest. As expected, Drake was as comfortable as ever with the cast of SNL (after all, he started his career as an actor), and he really put himself into a variety of characters 100%. Unfortunately, some of the sketches just didn't have the quality writing to go along with Drake's incredible charisma and dedication. But there were still plenty of laughs to be had.
Find out what the best and worst sketches were from the Drake Saturday Night Live episode after the jump.
The Best


Black Jeopardy – This is one of Saturday Night Live's most consistent recurring sketches, and Drake made it even better with his Canadian black guy character. As always, Kenan Thompson's reactions to the wrong answers are top notch, and the writing on this sketch is just right on the money.


Drake's Beef – This is infinitely better than the meme rap that Drake did for his monologue, and I actually wish it would have lasted a bit longer. Plus, bringing Lorne Michaels into the mix for this one was a nice touch. As much as I loved it, I can't help but think this would have been a little better if The Lonely Island was still around.


Office Boss – Man, it's been awhile since the man with the body of a baby has popped up, and this was a great way to do it. After Church Lady and the President Barbie commercial, this is another prime example of how to do political satire for this ridiculous election without just doing the standard political impressions. Keep it up, SNL, and you'll make it through this awful election.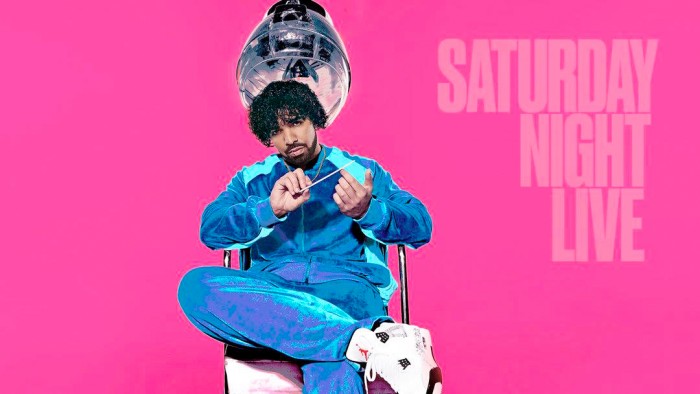 The Average


American Ninja Warrior – As soon as this sketch started, it was clear that the contestant was going to fail immediately. That didn't stop Bobby Moynihan's pratfall from being funny, but the sketch wasn't anything special. However, I will say that quick interaction where Drake's commentator character says he's depressed in an almost cheerful tone was good for a quick laugh.


Chaperone – At first I was hoping that Drake was just going to be playing Hulk Hogan with no questions asked. Then this was just a strange sketch. But that's why it was in the 10-to-1 slot. Drake was having some fun with this character, but it just felt like something was missing.
The Worst


Rental Car – Aside from the fact that both Drake and Jay Pharoah had two great characters, this sketch just didn't have much going on. It's a shame, because Drake and Pharoah make a great team in this kind of sketch, but the material just didn't give them much to work with.


Donald Trump/Chris Christie – Bobby Moynihan's Chris Christie isn't anything special, even though the comedian himself brings a lot to the table with his enthusiasm and energy. Still, that didn't help this Donald Trump sketch from treading water. We've already seen SNL make fun of all the possible vice presidential candidates because they were once presidential candidates. Then the John Miller gag was just a throwaway bit to open the show. It just felt lazy.


Dennis Walls & The Cookies – It seems like a lot went wrong in this sketch. There was some really poor timed technical aspects, and the sketch just lacked anything truly hilarious. The PBS opening was almost the funniest thing to come from this sketch, and it's a shame they didn't go back to it to complete the bookend. Again, Drake was great in this sketch, but the script just didn't deliver.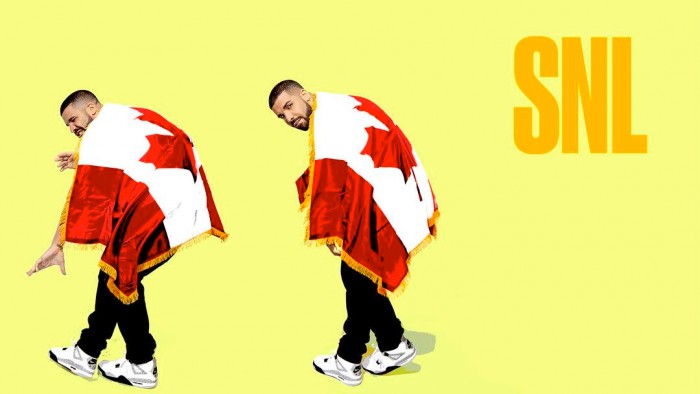 Weekend Update
Colin Jost and Michael Che had a great run of jokes about Donald Trump and the election in general to kick off Weekend Update, but the two still need to interact a little more. There are some quick bits of their chemistry during the guest spots below, but not enough. At the very least, each Jost and Che had some great jokes on their own, especially Che's volcano joke.


Olya Povlatsky On Donald Trump – This sad character will always be funny to me, and that's largely thanks to Kate McKinnon. Her ability to turn her cheerful demeanor into fear, pain and gloom is simply fantastic.


Leslie Jones On Following Your Dreams – Is it just me or did Leslie Jones hold back just a little bit more than she normally does? Maybe it's just because this is one of her better appearances at the Weekend Update desk in recent memory. Plus, how can you go wrong with another Lorne Michaels reference?


Jay Pharoah On Rappers Meeting – Please, let there be rumors of secret meetings featuring all the people that Jay Pharoah can do impressions of. The guy knocks all these impressions out of the park, even the more subtle ones like 50 Cent. And the cherry on the top is Drake popping up to solidify Pharoah's impression of him.
The Host
Drake is about as comfortable of a host on Saturday Night Live as Justin Timberlake. However, it feels like the writers were maybe a little too tired to make the episode as good as when Timberlake comes around. Thankfully, Drake's charisma and enthusiasm helped make the sketches a little better than they otherwise might have been, and he had much more to do than Brie Larson last week. The monologue was a rough start, but thankfully, it got a little better as the night went on.
The Final Word
It's clear that the writers of SNL are struggling a bit at the end of the season, but here's hoping they get their groove back for the season finale. Drake's hosting talents made this an all right episode, but maybe the reason it's not as good is because SNL is holding back for the season finale next week. After all, Fred Armisen is coming back to host next weekend, and surely there will be special guests coming back for cameos.