'Godzilla 2' Loses Director Gareth Edwards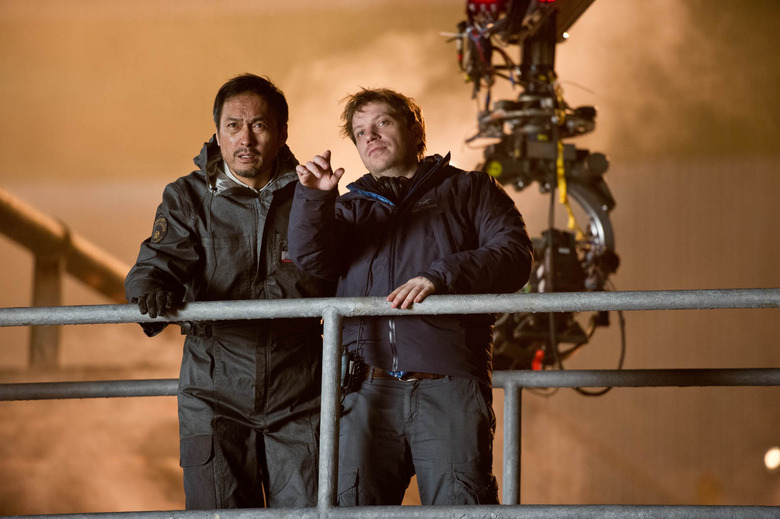 Legendary and Warner Bros.' nascent Godzilla / King Kong universe has just been dealt a monster-sized blow. Director Gareth Edwards has dropped out of Godzilla 2, which was recently delayed from summer 2018 to spring 2019. Edwards had signed on for the sequel back in 2014, shortly after the release of the last Godzilla movie, which he also helmed. 
According to Deadline, who broke the news, the split was an "amicable" one, and in fact had already been confirmed behind the scenes before the 2019 release date was announced earlier this week. Edwards, who is currently putting the finishing touches on this winter's Rogue One: A Star Wars Story, reportedly wanted to take a break to pursue other, smaller projects. Which, fair enough. Edwards went from the low-budget Monsters to the massive Godzilla and then to the even more gigantic Rogue One: A Star Wars Story. It's hard to blame the guy for not wanting to direct three expensive tentpole pics in a row.
We don't know yet which movies Edwards plans to make instead. Interestingly, the news comes just a few weeks after producer Timur Bekmambetov told us that he was still hoping Edwards would return to a mid-budget original sci-fi project formerly titled Forever. "It was the next project he wanted to make," Bekmambetov said at the time. "He's busy now with these big, giant movies, but I hope we'll make it." The story was once described as a sort of "robot Star Wars," centering on a young human and a robot who travel around the galaxy. With Godzilla 2 now off of Edwards' plate, Bekmambetov may yet get his wish.
Meanwhile, Legendary and Warner Bros. will press onward without Edwards, and are already in the process of looking for a new director. Godzilla 2 already has a script by Max Borenstein and a March 22, 2019 release date. Plot details are being kept under wraps, but it's expected to follow next spring's Kong: Skull Island in paving the way for a Godzilla vs. King Kong movie, due out in May 2020.