'Don't Breathe' Trailer: Here's The Fede Alvarez Horror Movie That Scared SXSW Silly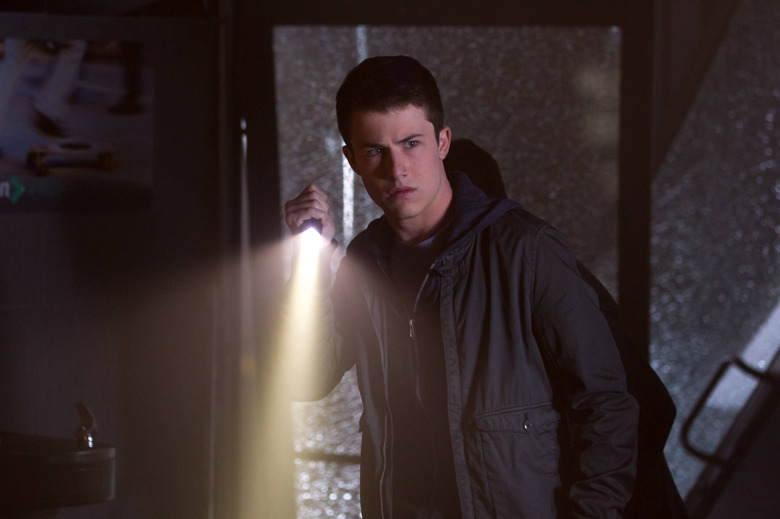 Between Matt Murdock and Arya Stark, you'd think people would have gotten the message by now: underestimate the blind at your own peril. And after Avatar, everyone should definitely know better than to dismiss Stephen Lang. But perhaps the characters of Fede Alvarez's Don't Breathe don't get the same pop culture we do, because they make the very, very terrible mistake of trying to rob a blind man played by Stephen Lang, with predictably upsetting results.
Don't Breathe took SXSW by storm this spring, and now the first Don't Breathe trailer has arrived to show us just why this film scared those festivalgoers silly. Jane Levy (Evil Dead), Dylan Minnette (Goosebumps), and Daniel Zovatto (It Follows) star as the young and not-blind people who unwisely get tangled up with Lang. Entertainment Weekly unveiled the first Don't Breathe trailer.
Watching this trailer, it's not hard to see why Don't Breathe so spooked audiences. The premise looks dead-simple: three robbers have the tables turned on them when their intended victim turns out to be far more brutal and more competent than they could have imagined. But the trailer does a great job of ramping up the tension without giving away too much. And it does sound like there's a lot more to this thing than some easy jump scares. Our own Jacob Hall caught Don't Breathe at SXSW earlier this spring, and came away impressed with its intensity, even awarding it a tongue-in-cheek "Special Jury Prize for Taking Things Too Far":
Don't Breathe has more in common with the wave of brutal European horror movies that began arriving in the early '00s than your typical American studio-released film. This is unapologetically mean-spirited filmmaking that seeks to punish its characters and push the audience into unpleasant corners. Whether you embrace the darkness and let this gore-lubricated rollercoaster take you for a ride or turn away in disgust is between you and your movie God. Alvarez isn't kidding around and he's not aiming to please the casual horror fan. He wants to rattle the veterans.
Don't Breathe arrives in theaters August 26.