James Gray Will Start Shooting His Sci-Fi Film 'Ad Astra' In Early 2017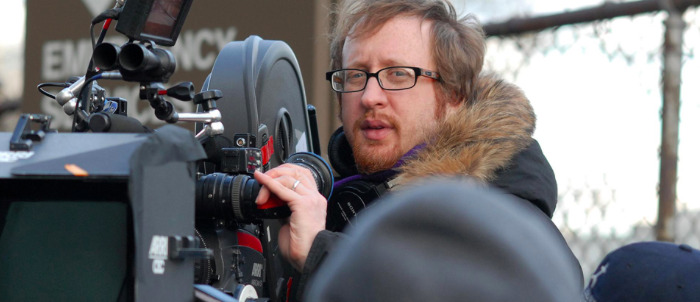 Director James Gray (The Immigrant) is currently in post-production on his adaptation of The Lost City of Z, a project he first became attached to in 2008. Following up that period piece, Gray is turning his attention towards the future. The director's science fiction project, Ad Astra, is set to begin principal photography in early 2017.
Learn more about the James Gray science fiction project below.
Gray has been working on Ad Astra (Latin for "to the stars through difficulties") for a few years now. A 2014 shoot date once seemed possible but never came to fruition. Deadline reports from the Cannes Film Festival that MadRiver Picture will now finance and produce the project. Casting is currently underway, and let's hope Gray can get his longtime collaborator, Joaquin Phoenix, to join him for this space adventure.
The plot details are scarce in Deadline's report, but Gray started talking about the project back in 2013. In an interview with Indiewire, he discussed the plot of Ad Astra:
I want to try and do something specific and rather different, and the intention is to make a film which is almost science fact, and it takes place entirely in space. I had read about NASA trying to find 'emotionally — what's the right word — 'undeveloped' people to travel to Mars, because being cooped up for a year and a half is very difficult. So the idea that I had was to sort of mix a kind of Conrad-ian story, a 'Heart of Darkness,' with the idea in which NASA has made a miscalculation about one of its astronauts, who cannot handle deep space. So the idea is a kind of mental breakdown in space, and to do it almost like Apollo footage: incredibly realistic — so no sound in space, obviously — and to do it distinguishing itself with the idea that, in a way, human beings need the earth.
Gray added:
If you read about the astronauts who went to the moon — the 12 who walked on it, and the others who orbited — all suffered serious mental trauma of one kind or another. It was almost unbearable to see the earth as a small...looking like a marble. Edgar Mitchell started to talk about aliens and Area 51; Neil Armstrong basically went to his farm in Lebanon, Ohio and never left it again; Buzz Aldrin has been open about his alcoholism and depression. So part of the story is that the infinite is unbearable, the idea of deep space is unbearable, and we need terra firma.
Gray conceived the story with screenwriter Ethan Gross (Fringe), who also co-storied the director's first script, Mecca. Ad Astra is a departure for the filmmaker, which is exciting. Based on his body of work and the above quotes, we shouldn't expect a conventional science-fiction picture from The Yards and Two Lovers director. He wants to make Ad Astra "something conceptually amazing, not visually amazing."
Gray has struggled to get films made in the past, which is why he typically doesn't make a movie every two or three years, but it's great to see him already gearing up for another shoot so shortly after finally making The Lost City of Z. There's still no word on a domestic release date for his adaptation of David Grann's novel, but it's expected to open in theaters later this year.