'Pacific Rim 2' Gets 'Jurassic World' Screenwriter Derek Connolly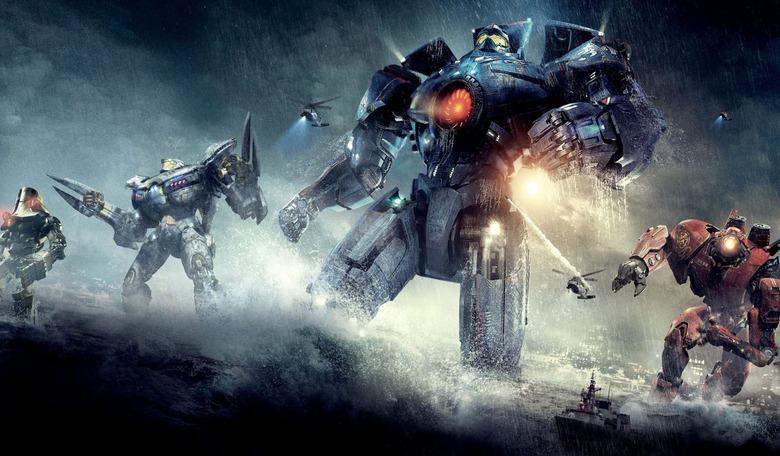 Now that Daredevil season 1 showrunner Steven DeKnight is on board to direct a sequel to Guillermo del Toro's 2013 gigantic monsters vs. huge mechs film Pacific Rim, Universal Pictures and Legendary have finally found a screenwriter to write it. Jurassic World co-writer Derek Connolly has been hired to pen Pacific Rim 2, which is currently going under the working title Pacific Rim: Maelstrom. Learn more about the Pacific Rim 2 screenwriter after the jump.
The Hollywood Reporter broke the news that Connolly had signed on to write the sequel and claims that "del Toro remains involved with the project as one of the producers," although I've heard his involvement is minimal, and that the new director and screenwriter will have free rein to take this next adventure wherever they want to. The industry news site also says that it is "unclear if Connolly is doing a page one rewrite or developing certain story ideas," although from what I hear they are starting from page one.
When del Toro was still set to direct the sequel, screenplay drafts had been worked on by by del Toro, Zak Penn and Jon Spaihts. The new plot is being kept under wraps, but del Toro's original vision was to have been set "many years after the original movie and where the monster-fighting robot suits known as Jaegers have become commonplace."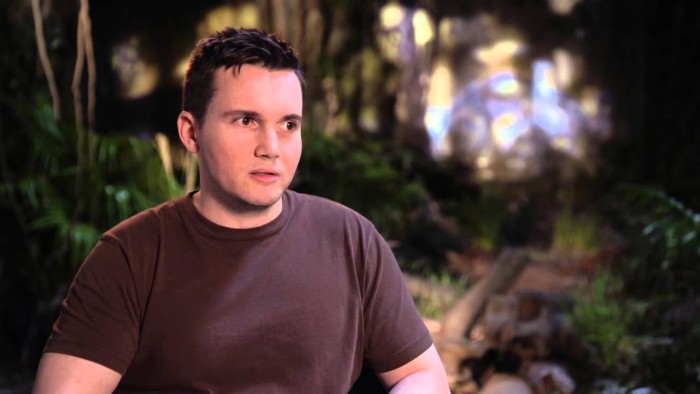 Connolly's screenplay for Safety Not Guaranteed became a Sundance Film Festival hit that got the attention of Frank Marshall and Steven Spielberg, earning him and Collin Trevorrow the job on Jurassic World. Connolly has also penned the script for Paramount Animation's upcoming Monster Trucks.
While I loved Jurassic World, I know many of you readers did not. Where the film did have flaws, it was, in my opinion, more in the writing than the execution. Also on a huge film like that, you don't know how much of the end product is a result of studio and producer notes. But Legendary and Universal seem to have a lot of confidence in Connolly. His work with Universal and Legendary on Kong: Skull Island and the Jurassic World sequel must have impressed the companies enough to put him on this next high profile sequel.
Connolly also penned a Flight of the Navigator remake for Disney, and action film titled Cocked and Loaded with Trevorrow, a supernatural horror comedy titled Cloaked for Robert Downey Jr's company Team Downey, and Ambling Entertainment's Intelligent Life, which just lost director Ava DuVernay. Connolly was also working on a Pixar movie for a couple years, which has yet to be formally announced. And of course, Derek is also writing Star Wars: Episode IX based on a treatment by Rian Johnson.