Lupita Nyong'o In Talks For Marvel's 'Black Panther'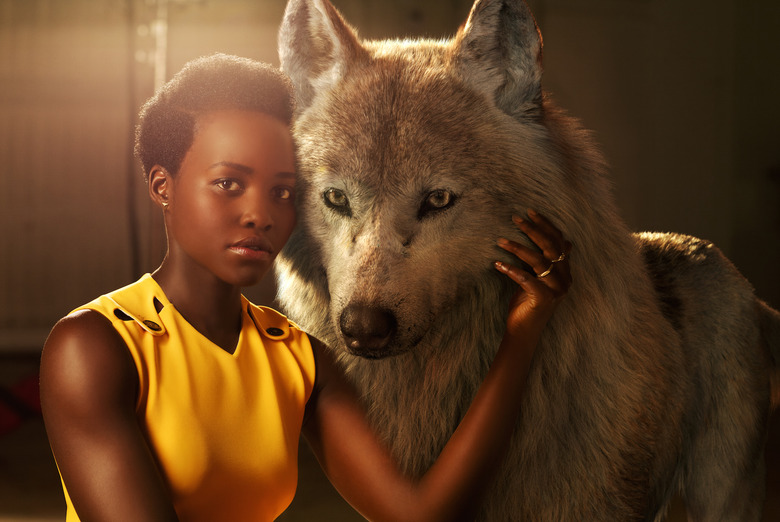 Marvel's Black Panther is putting together a cast worthy of a king. Academy Award winner Lupita Nyong'o has entered talks to join the superhero movie being written and directed by Ryan Coogler. Chadwick Boseman will, of course, reprise his role from Captain America: Civil War as Wakandan king / cat-themed superhero T'Challa. 
THR broke the news. Casting is just getting underway for the superhero movie, though we've already seen a few potential Black Panther characters already. In addition to Boseman's T'Challa, the film could bring back Avengers: Age of Ultron's Andy Serkis as villain Ulysses Klaue, and Captain America: Civil War's Martin Freeman as government agent Everett Ross and maybe Florence Kasumba as Black Panther's scene-stealing security chief.
Nyong'o will play Black Panther's love interest, but further details on her character have not been revealed. Personally, I'd love to see her as one of the Dora Milaje, the female bodyguards to the Black Panther — that'd give Nyong'o a chance to hone her action-hero chops and establish her as a formidable character within the Marvel Cinematic Universe. But feel free to speculate about other possibilities in the comments. (Birth.Movies.Death has a few other guesses to get you started, my favorite of which is former Captain Marvel Monica Rambeau.)
The news comes just days after Boseman made his debut as Black Panther in Captain America: Civil War. Although he's a secondary character in the narrative, he makes a strong and immediate impression. Best of all, he brings a genuinely different energy to the Marvel Cinematic Universe — he's intelligent, confident, and so stately that not even Falcon's snarky comments about his cat costume can get to him. The effortlessly cool Nyong'o seems like a great match for his character.
Nyong'o was a virtual unknown before Steve McQueen cast her in 12 Years a Slave, which led to an Oscar win for Best Supporting Actress. Since then, she's quickly become one of Disney's favorite stars. Black Panther will be Nyong'o's fifth consecutive project with the studio, following Star Wars: The Force Awakens, The Jungle Book, Queen of Katwe, and Star Wars: Episode VIII. Her upcoming non-Disney projects include DreamWorks' Intelligent Life, a sci-fi drama scripted by Jurassic World's Colin Trevorrow. She can also currently be seen on Broadway in Eclipsed.
Black Panther arrives in theaters February 16, 2018. It will be the 18th movie in the Marvel Cinematic Universe.