Sequel Bits: 'Space Jam 2,' 'Paddington 2,' 'Now You See Me 3,' 'Trainspotting 2,' 'XXX: The Return Of Xander Cage,' 'Kill Zone 2'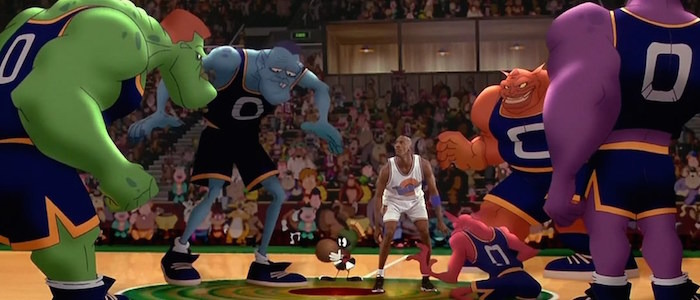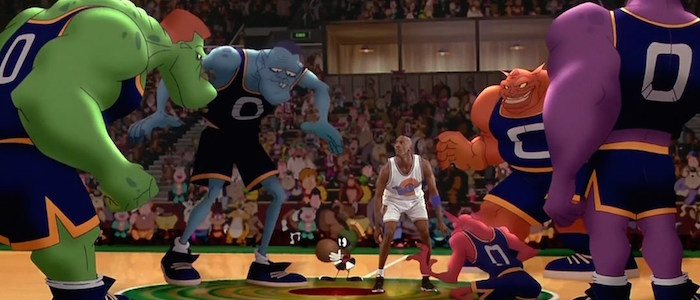 In today's edition of Sequel Bits:
The director of Space Jam doesn't think a sequel should happen.
Paddington 2 is officially on the way.
Lionsgate is already talking about Now You See Me 3.
Vin Diesel is facing a lawsuit over XXX: The Return of Xander Cage.
Trainspotting 2 has begun filming.
The trailer for Kill Zone 2 arrives.
Kristen Stewart trash talks The Huntsman: Winter's War.
Warner Bros. keeps on threatening to make Space Jam 2, a threat that became more clear than ever when director Justin Lin joined the project. Now, Joe Pytka, who helmed the original movie, is saying that no one should make a sequel. He argues that the first movie was lightning in a bottle:
Don't do it. It's doomed. Michael Jordan was the biggest star on the planet. When we did Space Jam, there was a perfect storm of players and ex-players available — Larry Bird, Charles Barkley, Patrick Ewing. They all had a persona that complemented the film. There are none around like that now.
Sorry, Lebron James.
Paddington was one of 2015's most pleasant surprises and it was a box office hit to boot, grossing $259 million worldwide. Variety, reporting from the Cannes Film Festival, has revealed that a sequel is on the way, with producer David Heyman and director Paul King returning. Although no cast has been announced yet, it is expected that Ben Whishaw will return as the voice of Paddington the bear, with Hugh Bonneville and Sally Hawkins also returning as his new human family. Filming is set to begin this October. November 24, 2017 looks to be the release date in the U.K., so expect it to open elsewhere around the same time.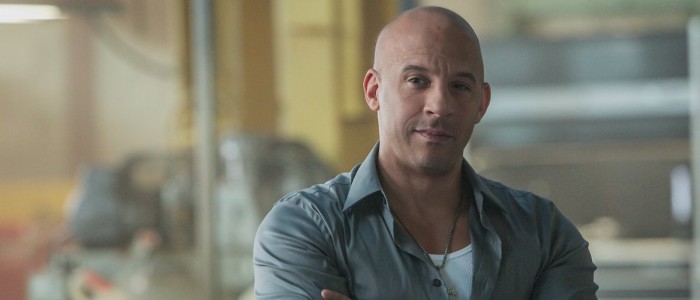 Vin Diesel has been keeping busy this year, diving straight into Fast 8 after finishing his work XXX: The Return of Xander Cage. However, he has more to worry about than memorizing his lines and looking cool behind the wheel of a car. The Wrap reports that George Zakk, a former producer at Diesel's One Race Films, is suing the actor for $275,000, claiming that he deserves credit for helping develop the new XXX movie before he left the company in 2007. It's not clear if Zakk has a case or if he's just trying to take advantage of a former employer (both feel equally probable in this industry), but expect for this to get cleared up before the new movie arrives in January.
Production has finally and officially begun on Danny Boyle's sequel to Trainspotting and Twitter user Thomas Brown has captured some footage from the Edinburgh set. You may recognize the man in the video as Ewen Bremner, reprising his role as Spud.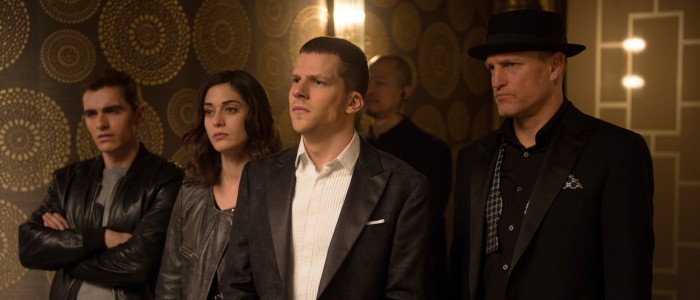 Now You See Me 2 doesn't open until June 10, but Lionsgate apparently has a lot of faith that it will deliver. The studio has revealed the existence of Now You See Me 3 at the Cannes Film Market, one of the eight upcoming films it has on its sales slate. The first Now You See Me was a big hit, grossing $351 million worldwide, but it's also not a movie you hear too many people still talking about three years later. Although a third film could happen, it could just as easily disappear up Lionsgate's sleeve in a puff of smoke. Let's wait and see.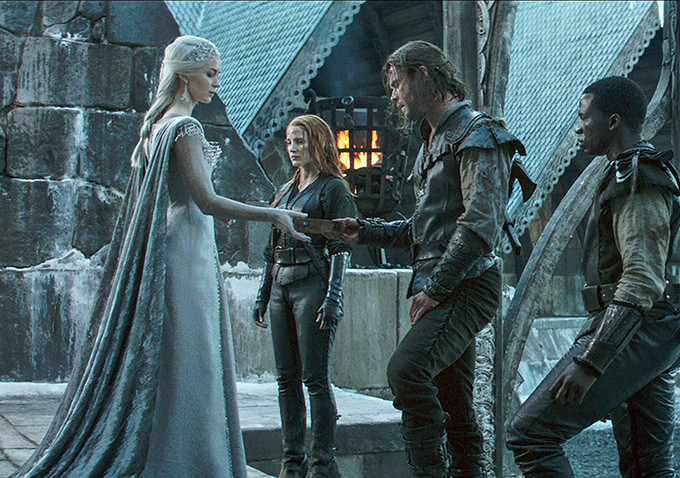 The Huntsman: Winters War arrived with a sigh a few weeks ago, receiving negative reviews and opening to poor box office. It looks like Kristen Stewart, the star of Snow White and the Huntsman, made the right choice in sitting this one out...and she says that she saw this coming:
I read a few scripts. None of them were good. None of them were greenlight-able. And I had a meeting with Universal about the places where the story could go. Maybe Chris [Hemsworth] was more into it. I actually don't f—ing know.
She was even asked to make a cameo, which she also declined:
The studio did reach out to ask if she would appear in a cameo as Snow White. She told them, "I might just leave that be. I was really into that, but ..." she adds with a smirk. "So now I'm like ... 'Thank God.'"
Okay, but how do you really feel, Ms. Stewart?
All you need to know about Kill Zone 2 is that it features Tony Jaa, Wu Jing, and Zhan Jin beating the crap out of a whole bunch of people with their martial arts skills. The trailer barely even suggests a plot – come for action, stay for the action. It helps that this sequel apparently has no serious connections to the original, so action fans should be able to just dive right in. But if you do want to know more, here's the synopsis:
When an undercover cop gets too close to revealing the mastermind of a drug syndicate, his cover is blown. Double-crossed and under a false identity, he's thrown into a Thai prison, where a guard discovers the inmate – claiming he's a cop – is a bone marrow match for his dying daughter...and his warden may have an even deadlier operation hidden within the prison walls.
In this giddily frenetic follow-up (though not a sequel) to modern martial arts epic KILL ZONE (aka SPL: SHA PO LANG), action icons Tony Jaa (ONG BAK, THE PROTECTOR) Wu Jing (WOLF WARRIOR) and Zhang Jin (IP MAN 3) team up with Hong Kong megastars Simon Yam, and Louis Koo for a breakneck story of dirty cops, prison riots, and black market organ transplants, all brought together by a non-stop series of inventive, bone-crunching setpieces.