TV Bits: 'The Exorcist,' 'Lethal Weapon,' 'Sons Of Anarchy' Spin-Off, Philip K. Dick Anthology Series, 'American Gods,' 'Orange Is The New Black,' 'Godless'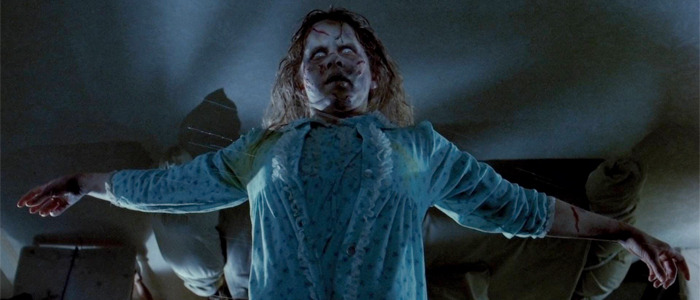 In today's edition of TV Bits:
Fox brings new shows based on The Exorcist and Lethal Weapon to series.
Channel 4 announces a Philip K. Dick anthology series.
Sean Harris is replaced on American Gods.
FX orders a pilot script for a Sons of Anarchy spin-off.
Jack O'Connell joins the cast of Netflix's Godless.
The new trailer for Orange is the New Black season 4 is here.
The LA Times has the rundown on the new shows Fox has ordered to series and two of them should instantly make your ears perk up, for better or worse. First, there's the television version of The Exorcist, which"follows two very different priests tackling one family's case of horrifying demonic possession." In other words, it sounds very similar to the basic premise of the original film, albeit extended for television.
Second, there's the television version of Lethal Weapon, which will find Clayne Crawford and Damon Wayans stepping in for Mel Gibson and Danny Glover as a mismatched buddy cop duo working in Los Angeles. Both of these shows are based on films that are defined by their harshness and fully embrace their R-ratings, so hopefully Fox is planning to let both shows have a certain amount of freedom on the small screen. It would be a shame otherwise.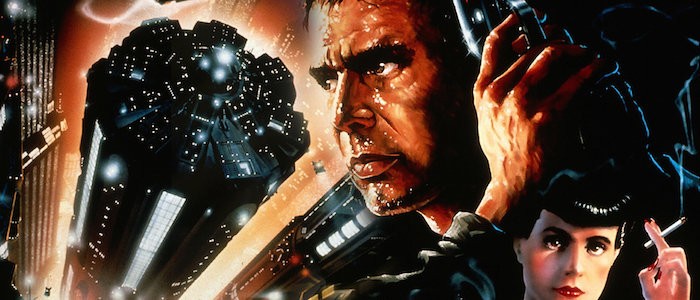 The U.K.'s Channel 4 has announced a new science fiction anthology series based on the work of author Philip K. Dick, the brilliant writer whose short stories and novels have provided the foundation for everything from Total Recall to Blade Runner. The series, titled Electric Dreams: The World of Philip K. Dick, will be written and executive produced by Ronald D. Moore (Star Trek: Deep Space Nine, Battlestar Galactica, and Outlander) and Michael Dinner (Justified and Masters of Sex). Also on board is Bryan Cranston, who will serve as an executive producer and appear on the show itself. Here's how the series is described:
Each episode will be a sharp, thrilling standalone drama adapted and contemporised for global audiences by a creative team of British and American writers. The series will both illustrate Philip K. Dick's prophetic vision and celebrate the enduring appeal of the prized Sci-Fi novelist's work.
The series will consist of ten episodes. No dates were announced.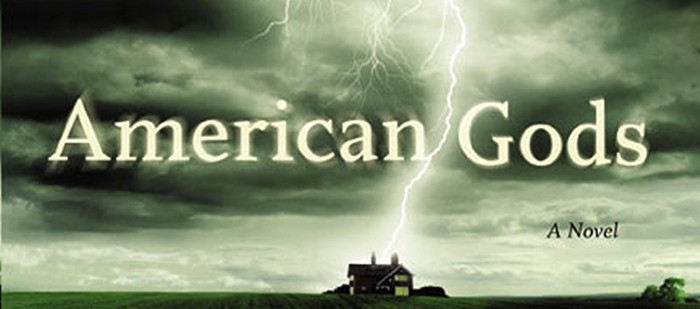 A few days ago, Sean Harris dropped out of Starz's upcoming adaptation of American Gods for reason unknown. Today, his replacement has been found in Orange is the New Black star Pablo Schreiber. He'll play the role of Mad Sweeney, a "down-on-his-luck leprechaun having a hard time understanding how he lost his charm and his way." If it's half as clever as the source novel, American Gods will be worthy of your time. The fact that Bryan Fuller is one of the showrunners suggests that maybe you should keep your hopes up.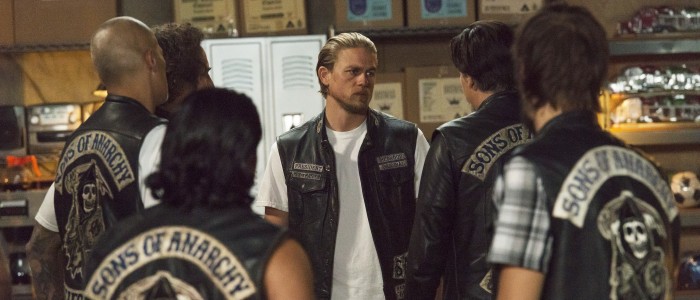 Although I didn't watch FX's Sons of Anarchy, I did hear my friends and colleagues get in all kinds of arguments about the show's divisive final season. For better or worse, the show sounded like it went out with a big, messy bang. Now, a spin-off has emerged from the wreckage. FX has ordered a pilot script for Mayans MC, a spin-off series centering on the Latino biker gang introduced in the original series. Creator Kurt Stutter is teaming up with filmmaker Elgin James to pen the pilot and Stutter made it very clear that James will be vital to finding the voice of the show:
I wanted to find a strong, unique Latino voice. Because I didn't think a white guy from Jersey should be writing about Latin culture and traditions. Elgin is that voice.
This news arrives after the critical and commercial failure of Stutter's The Bastard Executioner last year. Despite that expensive flop, FX is still very interested in being in the Stutter business, although the fact that he's heading back to the Sons of Anarchy w may raise a few eyebrows.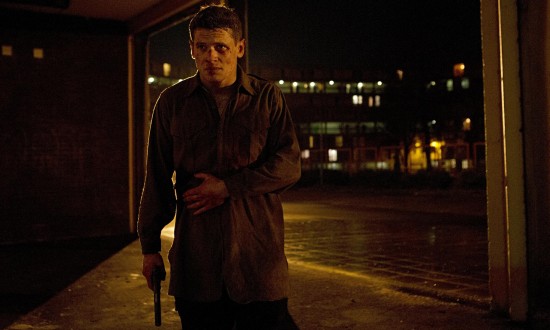 Unbroken star Jack O'Connell has been tapped to star in Godless, the new western series from Steven Soderbergh and Scott Frank that is set to premiere on Netflix. The series follows "Frank Griffin, described as a menacing outlaw who is terrorizing the West as he hunts down his partner turned mortal enemy, Roy Goode." O'Connell will play Roy, an orphan who was raised by Griffin before leaving his mentor high and dry. Frank will write and direct the series while Soderbergh executive produces and lends his distinctive air of credibility to the whole affair.
And finally, here's the new trailer for Orange is the New Black season 4. By now, you already know whether or not another return to Litchfield Penitentiary is up your alley. If so, watch away!