John Hillcoat Is Returning To The Crime Genre Again With 'Honor For Sale'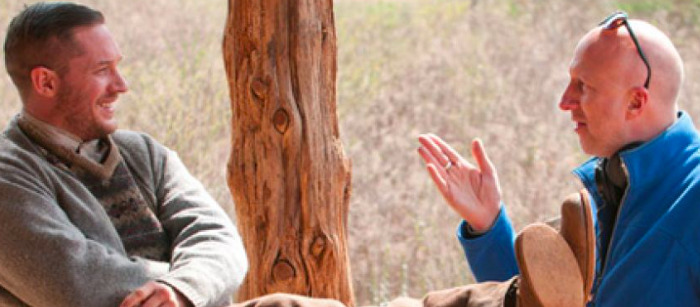 John Hillcoat isn't done with the crime genre yet. The director behind The Proposition, Lawless, and Triple 9 will direct Honor for Sale, a true story about corruption and drugs that takes place between 1969 to 1976. In the 1970s, a total of 500 pounds of narcotics were stolen from the NYPD's Property Clerk Office, and Hillcoat is going to show audiences how it all went down.
Learn more about the John Hillcoat project below.
Variety reports Hillcoat has attached himself to Honor for Sale, which is in development at Atmosphere Entertainment and Cross Creek. The script is based on Gerald E. Kelly's novel, "Honor for Sale: The Darkest Chapter in the History of New York's Finest." Kelly, a former member of the SIU unit who witnessed these crimes, explains how $82 million dollars worth of drugs, including the infamous "French Connection heroin," were stolen.
Here's the book's synopsis:
Thirty years ago, a New York narcotics detective signed out an old suitcase containing 24 pounds of pure heroin, drugs confiscated in the legendary "French Connection" case, from the department's Property Clerks office, setting off one of the most spectacular and audacious crimes ever committed. The grand tally of the theft was over 500 pounds of narcotics smuggled out of police evidence chambers. The case baffled top local and federal investigator, who remained certain that the thieves involved were cops. Honor for Sale is the story of the largest narcotics theft in history and the rise and fall of the elite Special Investigating Unit.
The story follows an ensemble of "star detectives" from SIU, the ones responsible for the stolen drugs. For years, they would replace the heroin with flour during their visits to the Property Room. Afer business was going well, though, they died under suspicious circumstances, just as the investigation into the stolen drugs had begun. Harrison Query, who has no prior credits on IMDB, adapted "Honor for Sale: The Darkest Chapter in the History of New York's Finest."
All of this sounds right up Hillcoat's alley. While Triple 9 underperformed at the box-office and wasn't much of a hit with critics, the film is a welcome addition to the director's body of work. That crime thriller, as messy as it is in parts, features Hillcoat's eye for brutal and matter-of-fact violence, tension, and compelling performances. He always works well with ensembles, too, which makes him a fine choice for this sort of material. Based on his track record, Hillcoat will likely assemble another impressive cast for this corrupt cop story.