'Blade Runner' Sequel Adds 'Wetlands' Breakout Carla Juri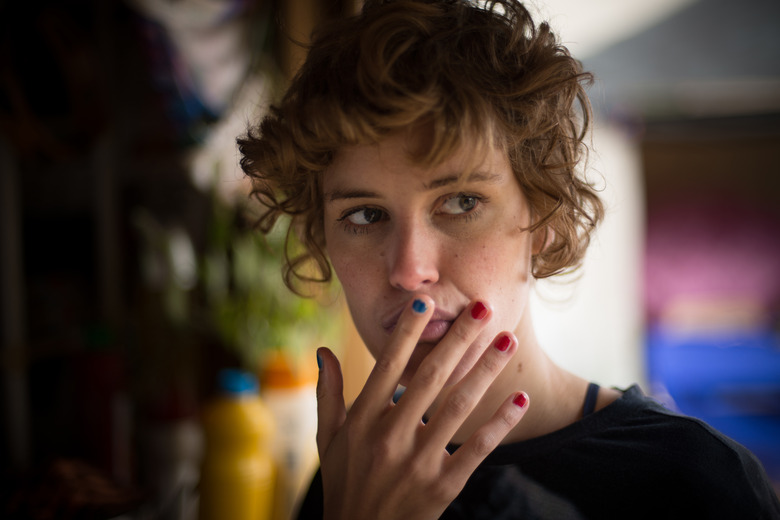 Denis Villeneuve's Blade Runner sequel began with the intriguing combination of Harrison Ford and Ryan Gosling, and in recent weeks the cast has only become more interesting. Today's new addition is Carla Juri, the Swiss actress best known for 2014's Wetlands. You might not know her by name yet, but she's the kind of star who seems headed for a big breakthrough. The Hollywood Reporter broke news of the Blade Runner 2 Carla Juri casting. Robin Wright, Ana de Armas, Sylvia Hoeks, and Dave Bautista also star in the sequel. The story picks up several decades after Ridley Scott's original 1982 film, with Ford stepping back into the iconic role of Rick Deckard. But plot details beyond that are scarce; we don't know who Juri or any of the other actors are playing.
It really wasn't that long ago that the very prospect of a Blade Runner 2 sounded like a terrible idea, as Villeneuve himself has admitted. But hiring Villeneuve – a hugely exciting talent whose credits include Prisoners, Enemy, and Sicario — went a long way toward turning the tide of public opinion, and the great cast is definitely helpful on that front too.
Juri made a big splash with 2014's Wetlands, David Wnendt's adaptation of Charlotte Roche's novel about a teenage girl with serious hygiene issues. The film itself is fine, if rather disgusting, but Juri is utterly mesmerizing in it. She had a more subdued role in this year's Sundance charmer Morris From America, where she still managed to still scenes with her warmth and humor.
Her other upcoming roles include Brimstone with Dakota Fanning and Guy Pearce, and the dramas Paula and Walking to Paris. The Blade Runner sequel will be her most high-profile role yet, and should go a long way toward boosting her career to the next level.
The Blade Runner sequel is written by Hampton Fancher, who co-wrote the original Blade Runner, with Michael Green. Roger Deakins serves as cinematographer. Production is expected to get underway in July for release on October 6, 2017.