X-Men Spinoff 'New Mutants' Aiming For Early 2017 Start, Professor X To Report For Duty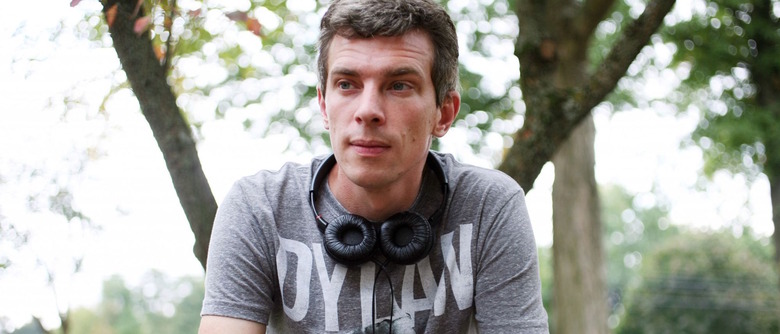 New Mutants has been simmering on the back burner for a little while now, but it sounds like the project will come front and center in the not-too-distant future. Writer/director Josh Boone recently dropped some big hints about what (or, more accurately, whom) we could expect to see in the X-Men spinoff, and now producer Simon Kinberg has revealed that shooting could get underway within a year.
And while the team — at least based on Boone's clues — consists mostly of lesser-known characters, the film will also bring in one of the heavy-hitters of the X-Men franchise: Professor X. Read Kinberg's comments below. 
Speaking to Collider, Kinberg stated that the goal is to get New Mutants shooting by early 2017. And, he added, "Right now, as the movie exists, Professor X would be a part of a New Mutants movie." Kinberg didn't clarify whether we'd see the younger version of the character played by James McAvoy or the older one played by Patrick Stewart, but McAvoy seems like the safer assumption. (Fans who prefer Stewart's take will still get to see him reprise the role in 2017's Wolverine 3.) Also unclear is whether this is the "next" X-Men movie that Kinberg recently said would take place in the 1990s, since he didn't say at the time whether he was referring to one of the core X-Men movies or one of the spinoffs.
The New Mutants were first conceived by Chris Claremont and Bob McLeod in the 1980s. The team skews a little younger than the traditional X-Men lineup, and Kinberg has indicated that the New Mutants movie will have "more of a YA vibe" compared to the core X-Men films. Boone recently Instagrammed a series of photos that suggested his New Mutants lineup would align pretty closely with the original comic book roster, with Mirage, Magik, Cannonball, Sunspot, Wolfsbane, and possibly Warlock all reporting for duty. Rumor has it Maisie Williams and Anya Taylor-Joy have been tipped to play Wolfsbane and Magik, respectively, but those reports haven't been confirmed by anyone official.
Boone signed on to script and direct New Mutants last year, when he was just coming off of the YA smash hit The Fault in Our Stars. He's got a few other projects on his plate already, including an Interview With the Vampire reboot, and not one but two Stephen King adaptations. One of those King projects, Revival, looks likely to be Boone's next move, but if Kinberg's plans bear out then New Mutants shouldn't be far behind.
Fox has X-Men: Apocalypse in theaters May 27 and Wolverine 3 due out March 3, 2017. Beyond that, the studio has set aside October 6, 2017, January 12, 2018, and July 13, 2018 for as-yet-untitled Marvel movies. Deadpool 2 looks likely to grab one of those slots, and Gambit one of the others. New Mutants could very well take the third — that is, unless an X-Men: Apocalypse sequel or that long-gestating X-Force movie gets there first.