Johnny Depp Joins Another Movie Called 'The Libertine', This Time For Director Brett Ratner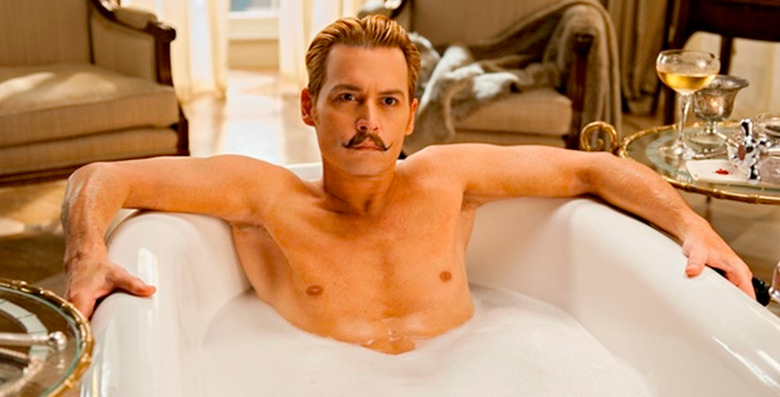 Unless you're one of those hardcore Johnny Depp fans, there's a good chance that you've forgotten, or possibly never knew, that the Pirates of the Caribbean starred in a movie called The Libertine. The period drama about 17th century poet John Wilmot (aka the Earl of Rochester) was given a limited release in November of 2005 and a wide release in the spring of 2006. Despite having Depp in the lead role, it barely did any business at the box office, making just under $11 million worldwide. However, Depp is looking to star in another movie with the same title that should outshine the period drama easily.
The Libertine will have Johnny Depp teaming up director Brett Ratner for a film that is unlike anything the Hercules and Rush Hour director has tackled before. Find out more about The Libertine after the jump.
Deadline has news of The Libertine straight from director Brett Ratner, who has been more busy with co-financing and producing movies over the past five years than directing. In fact, Ratner's RatPac Entertainment produced Black Mass with Depp in the lead role last year. The story is a small, isolated movie, which makes it different than anything Ratner has directed, and it's described as Who's Afraid of Virginia Woolf? meets The Wolf of Wall Street.
The Libertine would follow Depp as a powerful French politician who is placed under house arrest in his luxurious New York City apartment as he awaits trial for sexual assault against a hotel maid. If that sounds familiar, it's because the story is loosely based on a real life incident from 2011 when French politician Dominique Strauss-Kahn was accused of the very same crime.
The project is being shopped around the Cannes film market right now, but Warner Bros. is already said to be involved here in the United States. That's not surprising since Ratner's own RatPac Entertainment has a deal with the studio to fund and distribute some of their projects. However, those films usually aren't directed by Ratner, so why did this project get his attention? The director explains that the film came across his desk as a project he was originally just going to produce, but he felt compelled to direct this one:
I read all the scripts, usually when the movies are ready to be green-lit, and this was the one where I said, 'My god, I wish I was directing this.' The whole movie takes place in one location and I've never done that before. It's one of the best scripts I've ever read. People are surprised, because I've always been a commercial filmmaker, and this is a much smaller movie. I waited for something to come along where I could say to [Warner Bros. chairman and CEO] Kevin Tsujihara, 'Kevin, this is the one I want to direct.' I don't see us financing movies I direct, that gets a little complicated, but it is wonderful to have a studio that releases and markets films so well, when we put together our own films that need distribution.
While seeing Ratner direct this kind of movie sounds intriguing, he also hasn't done anything that proves he can effectively handle this kind of material. The Family Man is the most low key movie Ratner has directed, but that's nothing like what The Libertine sounds like it will be. This will undoubtedly be a test of Ratner's skills as a filmmaker, and even though I'm not a fan of most of his work, I'm interested to see what he can do here.