Deadpool Mocks The 'Deadpool' Honest Trailer For The Ultimate Meta Mockery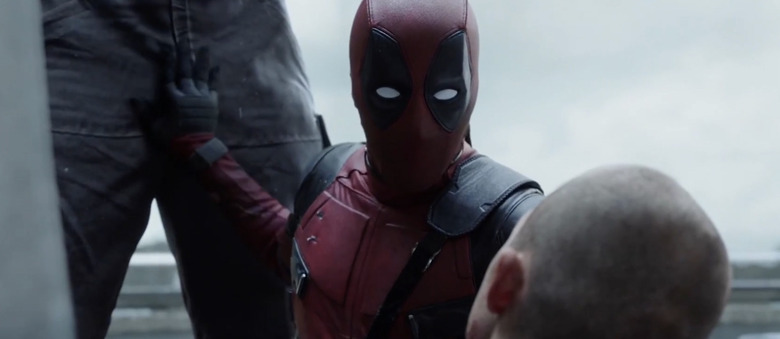 We may receive a commission on purchases made from links.
There may not be a film as surprisingly satisfying that exceeds so many expectations as Deadpool. The movie took 11 years to get off the ground after the character was thrown onto the screen carelessly in X-Men Origins: Wolverine, and for fans who wanted to see the real Merc with a Mouth on the big screen, it was well worth the wait.
Now that Deadpool has hit Blu-Ray and DVD as of yesterday, it's time for Honest Trailers to step in and do some mocking of their own. But as we've seen, Deadpool doesn't follow anybody's rules, he invades his own Honest Trailer to mock himself. And yes, Ryan Reynolds really stepped in to do some voiceover for the Deadpool Honest Trailer, complete with his own movie trailer voice.
Watch the Deadpool Honest Trailer after the jump.
Whether or not you like these Honest Trailer videos, it's pretty damn cool to see Ryan Reynolds take the time to contribute to this particular installment, especially when he starts making fun of the video itself instead of just his own movie. If Ryan Reynolds did nothing but appear as Deadpool for the rest of his career, I think everyone would be totally fine with that.
Even though there's some jokes to be made about Deadpool in this Honest Trailer, really everyone should just still be in awe of how successful this R-rated comic book movie turned out to be. At the domestic box office, the film outgrossed the first two movies in both the Thor and Captain America franchises, surpassed every single X-Men movie, and even crushed Batman v Superman: Dawn of Justice. I'd say that calls for some celebratory chimichangas.