An André The Giant Biopic Is In The Works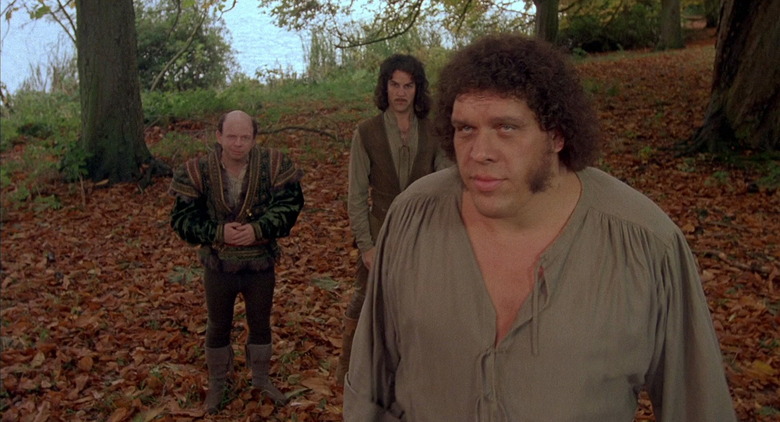 An André the Giant biopic is in the works. With the support of André René Roussimoff's daughter, Robin Christensen-Roussimoff, the bio film will depict the late "Eighth Wonder of the World's" life and career in the World Wrestling Federation. Based on the graphic novel André the Giant: Closer to Heaven, the project currently doesn't have a director or screenwriter attached.
Learn more about the André the Giant biopic below.
According to Variety, Christensen-Roussimoff assigned the exclusive rights for the biography to producers Scott Steindorff and Dylan Russell, who most recently worked on Jane Got a Gun. Steindorff and Russell are collaborating with Lion Forge Comics on the biopic, which Christensen-Roussimoff will remain involved with as a consultant. Steindorff believes "there's an Elephant Man story here."
The authorized biography was written by Brandon Easton and illustrated by Denis Medri. André the Giant: Closer to Heaven shows the actor, father, and wrestler — who tragically passed away from heart failure at the age of 46 in 1993– in his "earliest days on his family's farm, to his enormously successful runs in Japan, to his heated feuds with the biggest wrestling stars of all time, to his memorable turns in Hollywood, TV and cinema and to his darkest moments caused by excessive substance abuse."
In a statement to Variety, Lion Forge Comics' CEO, David Steward II, had this to say about bringing André the Giant's story to the big screen:
As a lifelong wrestling fan, I can say with conviction that no one was bigger than André. His presence and charisma were so powerful, and you could tell there was much more to him under the surface of his ring persona. It's been an amazing experience telling that story in the book with Robin's help. With all the spectacle, action, and emotion there on the page, a feature film just made perfect sense.
The most obvious question with this biopic is: who exactly will they cast as the 7'4", 500+ pound wrestling icon? Roussimoff's size and health issues were a result of gigantism, and it'll be interesting to see how the filmmakers go about capturing his presence. Will they go with an unknown for the role? It won't be easy finding someone with not only Roussimoff's build but, more importantly, his notable charisma. Of course, they don't need to hire a 7'4" performer — they can easily create that effect in-camera — but they'll still need a professional or unknown actor that somewhat resembles André the Giant.