'Tickled' Trailer: Who Is The Tickle King?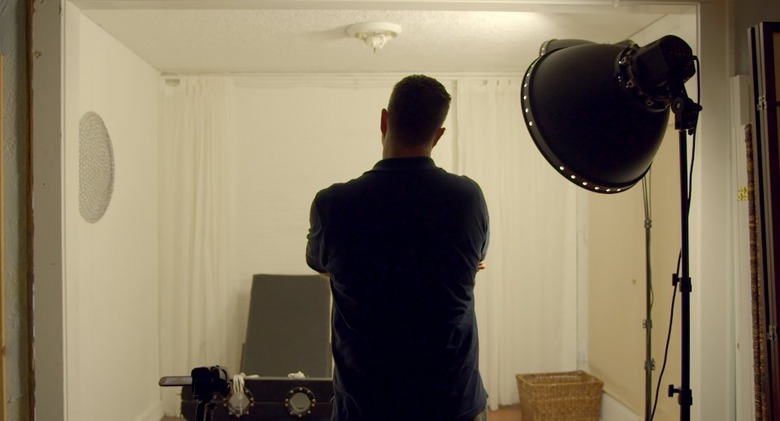 Have you ever heard of competitive endurance tickling? Today's the first I've heard of it, thanks to the trailer for the upcoming documentary, Tickled. The doc follows a journalist named David Farrier, as he investigates the dark underbelly of the world of endurance tickling. While that synopsis sounds like a joke, it's not.
Watch the Tickled trailer below.
Originally titled Tickle King: The Hunt For The Truth In Competitive Tickling, Dylan Reeve and Farrier's doc takes a close look at competitive reality endurance tickling. Farrier is a journalist that frequently covers oddball stories for New Zealand's TV3. With Tickled, Farrier's story about "harmless" tickle matches turns into an unexpected, sinister, and strangely surreal experience.
Here is the Tickled trailer (via The Film Stage):
The trailer is cut more like a thriller than a doc, featuring lines ("Jane O'Brien is a ghost") that we'd expect to hear in a conspiracy thriller. It's an excellent trailer, one that leaves you hanging in anticipation over Farrier's shocking discovery. The story initially began when Farrier's friend sent him the link to a website, Jane O'Brien Media, which offers men a free plane ticket to Los Angeles, a few nights at a five-star hotel and thousands of dollars. In exchange, these men have to participate in on-camera tickling contests. Apparently, out of over a thousand applicants, only a dozen are selected. You can find a few of Jane O'Brien Media's videos online, some of which last over 30 minutes.
Here is the official synopsis for Tickled:
One of the most talked-about films at this year's Sundance Film Festival, TICKLED begins with reporter David Farrier stumbling upon a bizarre "competitive endurance tickling" video online, wherein young men are paid to be tied up and tickled, and reaching out to request a story from the company. But the reply he receives is shocking—the sender mocks Farrier's sexual orientation and threatens extreme legal action should he dig any deeper. So, like any good journalist confronted by a bully, he does just the opposite: he travels to the hidden tickling facilities in Los Angeles and uncovers a vast empire, known for harassing and harming the lives of those who protest their involvement in these films. The more he investigates, the stranger it gets, discovering secret identities and criminal activity.
Discovering the truth becomes Farrier's obsession, despite increasingly sinister threats and warnings. With humor and determination, Farrier and co-director Dylan Reeve summon up every resource available to get to the bottom of this tickling wormhole.
Tickled opens in limited release June 17th.