The 'Outcast' Trailer Promises Demonic Possession And Small Town Mayhem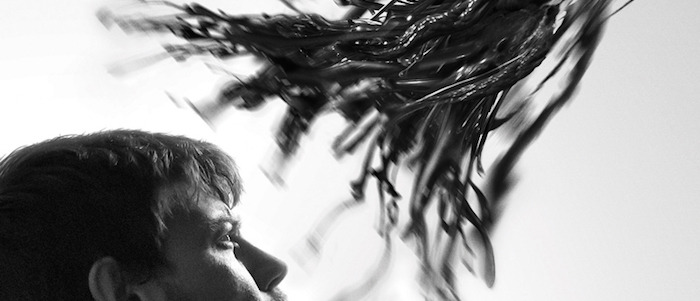 I've been reading Robert Kirkman and Paul Azaceta's Outcast since its first issue and it's a rock-solid horror comic, a character-driven, beautifully illustrated tale of two men doing battle with the devil himself when a series demonic possessions begin to plague their community. However, the series also feels like it was carefully conceived to double as a perfectly packaged television pitch. And here we are: the Cinemax TV series based on the comic is set premiere in a little under a month and a new trailer for the show has arrived online.
This preview premiered over at Entertainment Weekly and, like the first trailer, it is light on plot, placing more emphasis on gory and visceral imagery than anything else. The big appeal here is Kirkman's name. After all, he's the man behind The Walking Dead, one of the most popular shows on television, and Cinemax wants in on that action. Hopefully, Outcast will fare better than The Walking Dead has over the past six seasons, where a rotating door of producers and showrunners has created an experience that is inconsistent at best.
Since the trailer doesn't dwell on the details, here's what you need to know. Outcast is the story of Kyle Barnes (Patrick Fugit), a troubled young man whose family has been targeted by demonic possession for as long as he can remember. Eventually, Kyle realizes that he's not just an unlucky guy – he's an "outcast," which gives him some kind of mysterious power over demonic forces while also drawing evil forces to him like a magnet. Naturally, he teams up with an unconventional reverend (Philip Glenister) and the two of them become partners-in-exorcism. Since this is a horror story, they face a very bumpy and very bloody road.
One of the most promising aspects of Outcast in the involvement of Adam Wingard, the director of the very good slasher film You're Next and the even better thriller The Guest. Wingard has an eye for horror and scares, but he also has an ear for gallows humor. He's the kind of filmmaker who knows how to inject the perfect amount of levity into an otherwise terrifying situation to keep things from getting too unbearable. This trailer is all gnarly visuals, but hopefully Wingard was allowed to put his personal stamp on the material. A show this dark could benefit from his deft touch.
The first episode Outcast airs on June 3, 2016, which means it's time to track down the person in your social circle that actually gets Cinemax. You can check out a new poster for the show below.