Michael Shannon Will Also Star In Guillermo Del Toro's Supernatural Cold War Romance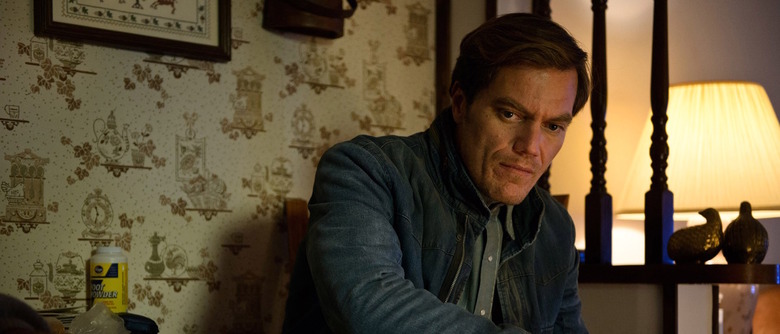 It's not remotely surprising when Guillermo del Toro manages to attract top-level talent for his movies, but it's welcome news all the same. Michael Shannon is the latest actor to sign on for del Toro's next movie, an otherwordly Cold War romance that also stars Sally Hawkins, Octavia Spencer, and Michael Stuhlbarg. More details on the Guillermo del Toro Michael Shannon casting below. 
According to The Hollywood Reporter, Shannon will play the villain in del Toro's as-yet-untitled project set up at Fox Searchlight. The official reads as follows:
An other-worldly story, set against the backdrop of Cold War era America circa 1963. A mysterious and magical journey from master storyteller Guillermo del Toro.
An earlier report indicated that the story would involve a janitor (Hawkins) who falls in love with a merman and frees him from the lab where he is being kept. However, those details remain unconfirmed at this time. In any case, a supernatural drama set against historical backdrops should be right in del Toro's wheelhouse, after films like Pan's Labyrinth and The Devil's Backbone. With shooting expected to get underway on his latest project this summer, it shouldn't be too long before more details start to leak out. In addition to directing, del Toro wrote the screenplay.
Shannon's already had a very busy 2016. He kicked off the year with two Sundance dramas, Frank & Lola and Complete Unknown, and hit Tribeca with three more films, Wolves, Poor Boy, and Elvis & Nixon (the latter of which we reviewed right here). In between, he briefly returned to the DC Extended Universe for Batman v Superman: Dawn of Justice, and reunited with Jeff Nichols Midnight Special. He's re-teaming with Nichols again for the historical drama Loving, which premieres next week at Cannes, and has wrapped up a few other films on top of that including Tom Ford's Nocturnal Animals.