'Amateur Night' Trailer: Jason Biggs Drives Around Hookers And Pretends To Be A Pimp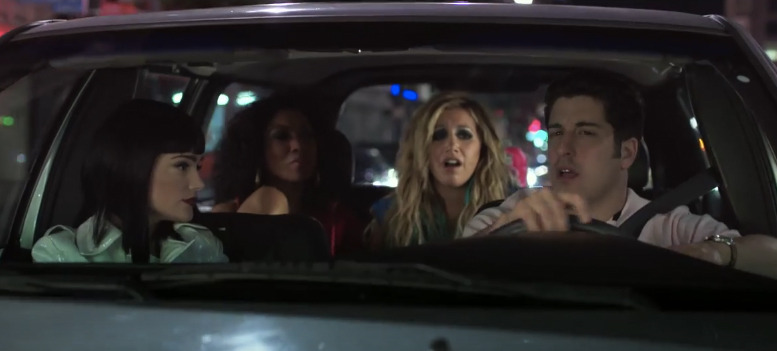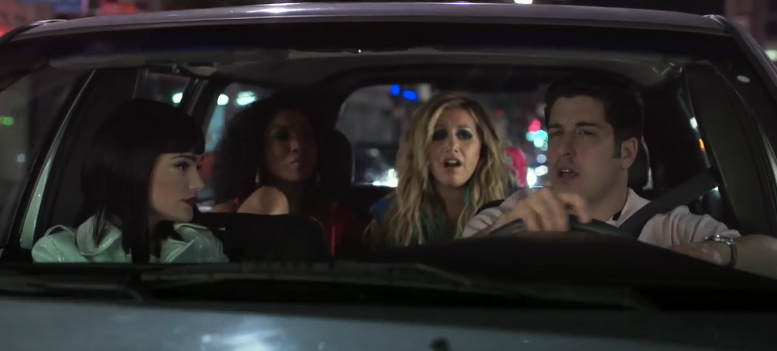 Jason Biggs became famous for having sex with a pie in the high school sex comedy American Pie. What followed were three sequels, all involving a series of awkward sexual mishaps and just the right amount of nudity to convince horny teens to see each and every one. Even though the actor has tried desperately to shed the image with roles in Loser, Saving Silverman, Wedding Daze and My Best Friend's Girl, it appears he can't escape sexy comedy any longer.Amateur Night stars Jason Biggs as a husband and soon-to-be father looking for a job that will help his family afford some health insurance. In dire need of cash, he follows up on an classified for a driver and quickly learns that instead of delivering pizzas or just driving people to the airport, he'll be be the chauffeur to three prostitutes (Ashley Tisdale, Janet Montgomery, and Bria Murphy) for the night. Of course, plenty of shenanigans and mishaps come along with it.
Watch the Amateur Night trailer after the jump.
Honestly, the concept for this movie sounds like a funny one. Somehow this is based on a true story, but that usually doesn't mean much in the movies since it always ends up being exaggerated to appeal to the audience.
However, once you see the trailer, it looks like it ended up in the wrong hands. There's nothing particularly terrible about it, but there's also not really anything that's laugh out loud funny either. Plus, it doesn't help that all the girl-on-girl kissing and whatnot makes it seem like the kind of movie used to trick horny teens into watching it, hoping for a glimpse of nudity.
It's a shame that Jason Biggs can't find some more quality work. The best he's done since American Pie is probably Woody Allen's romantic comedy Anything Else, though he did voice Leonardo for a couple years on the animated Teenage Mutant Ninja Turtles series that ran from 2012-2014. Even poking fun at himself in a quick cameo in Jay and Silent Bob Strike Back hasn't helped him shed the American Pie image. Biggs doesn't have outstanding comedic chops, but he does have solid comedic timing and delivery, so I wish someone would utilize him a little better.
Jason Biggs stars as Guy, an out-of-work expectant father desperate to find a job to support his growing family. At the urging of his wife (Jenny Mollen), he answers a Craigslist ad to be a driver. He's in for more than he bargained for when he learns he'll be the driver for three charismatic call girls (Ashley Tisdale, Janet Montgomery and Bria Murphy) as they make their evening rounds, which turn out to be anything but typical.
Amateur Night is written and directed by Lisa Addario & Joe Syracuse, making their feature debut, and it hits select theaters and VOD sometime in August this year.