'Captain America: Civil War' Trailer Remix Imagines If The Movie Came Out In 1995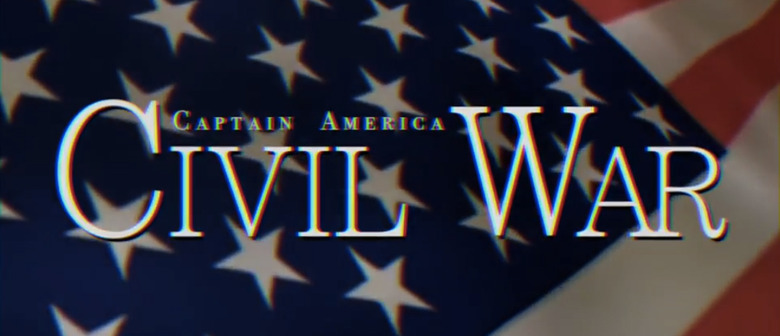 Today brings Captain America: Civil War to theaters everywhere, but a slew of people already caught early screenings last night to get the ball rolling on what will be a huge weekend at the box office for Marvel Studios. In many ways, it's a miracle that this movie exists. Not only did some fans think seeing The Avengers on the big screen was impossible, but even after they were assemble, they never thought we'd get to see the Civil War storyline played out on film.
But what if Captain America: Civil War was released in 1995 instead? A new remix reimagines the movie by using old voiceover, footage from various political action thrillers and clips from Marvel's real movie to create a trailer that you might have seen on home video back in the 90s.
Watch the Captain America Civil War 1995 trailer after the jump.
The use of the Touchstone Pictures logo in the beginning is a nice touch by our friends at ScreenCrush, especially since that's still a Disney-owned company. And some of the clips used are perfectly used to make Civil War feel dated.
However, personally, I wish someone would have figured out how to include the late J.T. Walsh in this footage. If Captain America: Civil War was actually made in 1995, I could see him playing the perfect "Thunderbolt" Ross. Of course, William Hurt does a fine job in today's take on the film, but this is one of those roles that J.T. Walsh was born to play in the '90s.