VOTD: How Ironhead Studios Create Costumes For Captain America, X-Men, Batman & More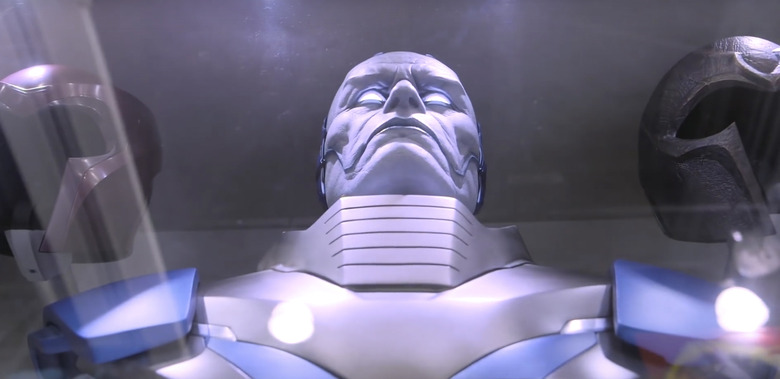 The suits that your favorite superheroes wear are iconic. From the helmet of Captain America to the cowl of Batman, these are the some of the most recognizable costumes in movie history. But because they come from the world of comic books, there's already an influence from another artist. It's up to the costume designers to determine which versions of a given comic book superhero or villain will influence their own designs to bring that character to the big screen, and some of them don't make it in front of camera.
Ironhead Studios is one of the companies who creates superhero wardrobes, and the folks at Tested talked with founder Jose Fernandez about some of the work they've done which includes Captain America: Civil War, Batman v Superman: Dawn of Justice and non-superhero flicks like TRON Legacy. Find out more about how superhero movie costumes are made after the jump.
Here's the extensive interview with Jose Fernandez from Ironhead Studios from Tested:
Ironhead did the metal armor for The Dark Knight in Batman v Superman, even though they don't get credit for it for some reason, as well as the helmet for Black Panther in Captain America: Civil War. Jose Fernandez talks about the process of bringing these designs to life from being created digitally in the computer to sculpting them for the real world to be worn by the actors.
Plus, if you're interested in a much better design for the title villain in X-Men: Apocalypse, you can see what Ironhead Studios would have done with Oscar Isaac's presence in the movie at 7:39 and 10:20 in the video. Fernandez explains that another company beat them out for the job while also throwing some shade at the design that we've seen on screen. Comparatively, Ironhead's design would have been better.