This Week In Trailers: Richard Linklater: Dream Is Destiny, Wizard Mode, Ten Inch Mutant Ninja Turtles, The Wailing, Gatekeeper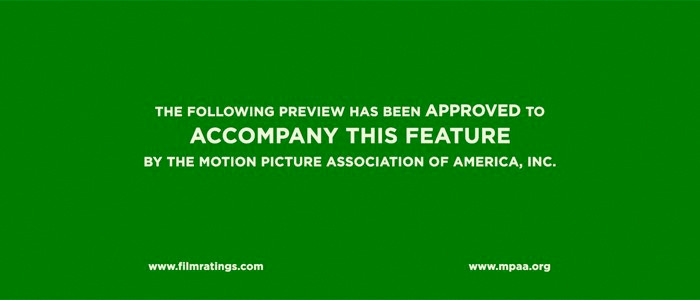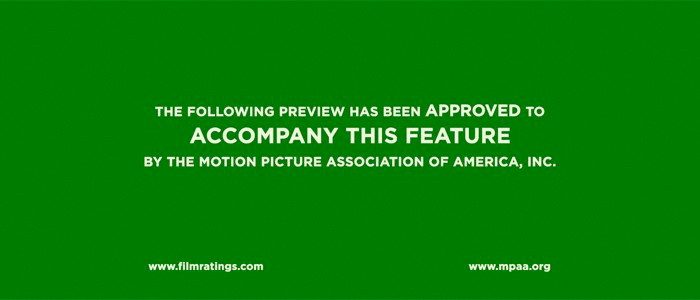 Trailers are an under-appreciated art form insofar that many times they're seen as vehicles for showing footage, explaining films away, or showing their hand about what moviegoers can expect. Foreign, domestic, independent, big budget: What better way to hone your skills as a thoughtful moviegoer than by deconstructing these little pieces of advertising? This week we reflect on Richard Linklater, try and figure out who's killing all the villagers, get our pinball on, peep a porno, and try and stop a suicide. Richard Linklater: Dream Is Destiny Trailer
Place as character.
One of the things that you have to appreciate about a documentary that talks about Richard Linklater is its focus on place. Yes, directors Louis Black (who, coincidentally, is a founder of SXSW) and Karen Bernstein give us the view of an artist reflecting on their work but what stands out in this trailer is the sense that they wanted to capture the place where Linklaker has made many of his films. Like John Hughes and the suburbs of Chicago, Austin is Linklater's cinematic spirit animal and it's on display in its full glory. This doesn't feel heady, nor does it need to be, as much as it comes across as earnest in the most sincere way. Like a nice bean bag chair, this documentary looks to make you comfortable, envelop you, and have you simply enjoy the ride.
Wizard Mode Trailer
There will be no Who references.
Directors Nathan Drillot and Jeff Lee Petry haven't made something that is going to reveal anything that can change the world. Rather, what they appear to have made is a documentary that feels deeply personal and can make you check yo' self if for a little bit. Getting that kind of perspective and understanding the needs and challenges other people have in their lives make something like this so exciting as a viewer. If done properly, the joy in enjoying any kind of success that our protagonist is able to achieve should be directly proportional to how well we get to know this human being and getting some insight into why we should care in the first place. It's not a pity party, he shouldn't need nor deserve it, but the trailer appears to be more about the triumph over adversity and, to me, that's golden.
Gatekeeper Trailer
Patrolling a popular tourist destination of steep cliffs that plummet into the Sea of Japan, a retired police officer vigilantly intercepts troubled souls looking to jump, his count of lives saved now over 500.
Yung Chang, director 2007's, critically embraced, Up The Yangtze, took a little bit of a hiatus before landing on a documentary that seems awfully depressing and sad when you begin the trailer before it turns into something more hopeful and affirms something wonderful about our collective humanity. A spiritual successor to a documentary like The Bridge, this too deals with death by aquatic suicide, but, instead of getting survivor's horrific recounting that once they let go of the bar they wish they didn't, this focuses more on this gentle man's dogged determination to not let a fellow human being be lost to something they feel is insurmountable. It's tough to sell a movie that's rooted in suicide avoidance but if you were going down that path this trailer is about as exactly as you would want it to be done.The Wailing Trailer
A thousand times yes.
Hong-jin Na, who garnered kudos for his films The Yellow Sea (2010) and The Chaser (2008), looks to be giving the world a nice, well-made, old-fashioned thriller that seems to be missing in today's marketplace. I don't know why I reacted to the trailer as strongly as I did but keeping things tight, keeping a lid on extraneous exposition, and its focus to keep pushing forward without giving anything away are good enough reasons to think this could be a winner. With a whodunit it's all about the mystery and here we get that in heaping handfuls as you start guessing and second guessing whether the people that are in play here really are on the right track with stopping the crime they want to see come to an end.Ten Inch Mutant Ninja Turtles XXX Trailer (Sorta SFW)
"I shall not today attempt further to define the kinds of material I understand to be embraced within that shorthand description ["hard-core pornography"], and perhaps I could never succeed in intelligibly doing so. But I know it when I see it, and the motion picture involved in this case is not that." – United States Supreme Court Justice Potter Stewart in 1964 to describe his threshold test for obscenity in Jacobellis v. Ohio
Yup, this is that.
Nota bene: If you have any suggestions of trailers to possibly be included in this column, even have a trailer of your own to pitch, please let me know by sending me a note at Christopher_Stipp@yahoo.com or look me up via Twitter at @Stipp
In case you missed them, here are the other trailers we covered at /Film this week: