Hulu Renews 'The Mindy Project,' Graces Us With Another Triumph The Insult Comic Dog Election Special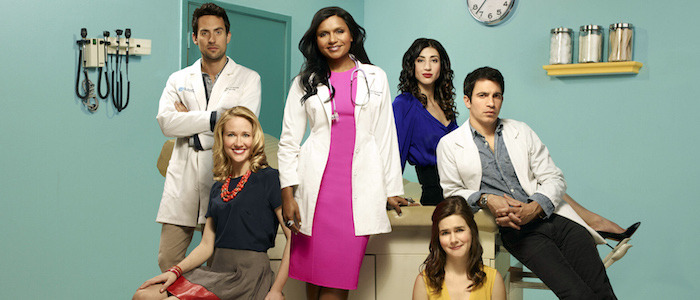 Netflix may rule the streaming scene with an iron fist at the moment, but you've got to hand it to the competition – they're doing everything in their power to level the playing field. Hot on the heels of Hulu announcing its brand new documentary film arm with the purchase of Ron Howard's The Beatles: Eight Days a Week comes the news that the streaming service has renewed The Mindy Project for a fifth season and is planning a second election year special from Triumph the Insult Comic Dog.
Deadline brings us this news and it reflects Hulu's growing confidence in its own original programing. Although the bulk of the service is still dedicated to streaming new episodes of television shows after they have aired on other networks, the Netflix model, with its emphasis on original content, is the new end-goal for everyone currently dueling in this space.
In many ways, The Mindy Project is one of the best possible examples of how the streaming landscape has changed the way television is produced and consumed. Mindy Kaling's single camera sitcom about the chaotic life of single obstetrician living in New York City ran for three well-liked and modestly successful seasons on network TV before it was cancelled by Fox. Seeing potential in continuing the series, Hulu rescued the show and produced a fourth season. It seems that they achieved whatever numbers they hoped to achieve, because a fifth season is on the way. That's television in 2016: you can watch it anytime and your favorite shows can cheat death under the right circumstances.
Although I enjoy The Mindy Project just fine, the news of a second Triumph special is more up my alley, mainly because I can't get enough of watching an obnoxious dog puppet engineer cringe comedy so skin-crawling that I often have to look away from the screen to avoid secondhand embarrassment. The first Triumph election year special debuted earlier this year and focused on the various Presidential primaries, luxuriating in a genuine circus of crazy and creating alls kinds of incredible bits, like this much-shared segment where Triumph interviews college students about political correctness:
Naturally, Robert Smigel will return as Triumph, who will surely have his fair share of hot button topics and lunacy to dig his teeth into now that the Presidential election is officially a Trump vs. Clinton race. Characters like Triumph are going to be necessary if we're going to remain sane throughout all of this.
Release dates for both The Mindy Project season 5 and the second Triumph election special haven't been announced, but both should arrive later this year.