Guillermo Del Toro's Cold War Romance Might Star Richard Jenkins And Involve A Merman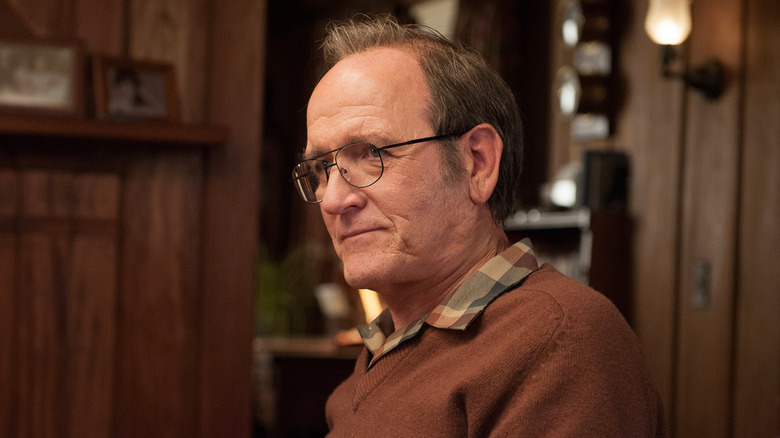 Guillermo del Toro has about a hundred different projects cooking at any given moment, but as we reported back in March, his next directorial effort is a Cold War romance starring Sally Hawkins, Octavia Spencer, and Michael Stuhlbarg. Of course, del Toro being del Toro, this isn't just your run-of-the-mill period piece.
Earlier reports vaguely alluded to an "otherwordly" element, and now we might have a better idea of just what that might mean. A new report claims Richard Jenkins is looking to join the del Toro project... and that the story might involve an amphibious man.  
Here's what we know for sure about del Toro's new project: The Hollywood Reporter previously described it as "a mysterious and magical journey set against the backdrop of Cold War-era America circa 1963 with an otherworldly love story at the center of it." Hawkins was set to star in March, and Spencer and Stuhlbarg are currently in negotiations. Now The Tracking Board adds that Jenkins is in talks to join the project, which the site calls The Shape of Water. And here's how they describe the story:
... the fairytale, set in 1963, centers around Elisa (Hawkins), a mute janitor working at a lab where an amphibious man is being held captive. When Elisa falls in love with the creature, she devises a plan to help him escape with the assistance of her neighbor (Jenkins). The world outside of the lab, however, may prove to be more dangerous for the amphibious man than Elisa could have anticipated.
The Tracking Board's reports can be hit or miss, so we'd caution you to take all these new details (including Jenkins' potential casting and the possible new title) with a grain of salt. That said, a period romance involving a merman does sound like it'd be right in del Toro's wheelhouse. He's done the "fantasy story against a historical backdrop" thing before, with Pan's Labyrinth and The Devil's Backbone, and he seems to get along just fine with merpeople, judging by Hellboy's Abe Sapien. And going all the way back to last fall, there was that old rumor, also from The Tracking Board, describing del Toro's next original effort as "WALL-E meets Splash."
Del Toro is writing this new film for Fox Searchlight, and will also produce with Callum Greene. Shooting is expected to get underway in August, so we'll be keeping an ear out for even more crazy details on this project. No release date has been set, but we can probably look for this one to hit sometime in 2017.