The Directors Guild Of America Selects The 80 Best-Directed Movies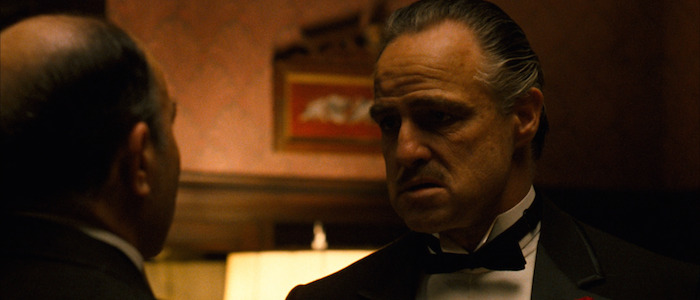 The Directors Guild of America is celebrating its 80th anniversary this year and it has decided to commemorate this event in a manner most befitting of the internet age: by making a list. More specifically, by polling DGA members and assembling a list of the 80 best-directed movies made since 1936, when the guild was founded. That's one movie per year.
And like all internet lists, it's bound to inspire conversation, eye-rolling, yelling, and maybe even a little cheer or two.
Straight from the official DGA site, here's how they describe the process of assembling this list:
As the DGA celebrates its 80th anniversary this year, we decided to poll our members to see what they consider the 80 greatest directorial achievements in feature films since the Guild's founding in 1936. (Features directed by nonmembers were eligible.) Many organizations and critics groups have compiled similar lists, but this was an opportunity for the people who actually do the job to focus specifically on the work of the director and his or her team. Members participating totaled 2,189 (13.7 percent of all Guild members). As in any poll of this nature, there are bound to be choices you disagree with, and other films you would have included—that's part of the fun. But we think you'll find this list thought-provoking and a fitting tribute to the timeless work of our great directors.
For the most part, the list is fairly standard stuff, reading (for the most part) like a fairly typical list of "the greatest movies of all time." The top 10 consists entirely of the usual suspects: The Godfather, Citizen Kane, Lawrence of Arabia, 2001: A Space Odyssey, Casablanca, The Godfather Part II, Apocalypse Now, Schindler's List, Gone With the Wind, and Goodfellas. As you'd expect, there's a whole bunch of Francis Ford Coppola, Stanley Kubrick, Steven Spielberg and Martin Scorsese on display here. However, there are are a few unusual suspects lurking elsewhere in the list, like, uh, Bryan Singer's The Usual Suspects, which came in at 77.
You won't find many people willing to argue that Psycho and The Wizard of Oz don't belong on a list like this, so it's going to be the offbeat choices that get people talking. For example, I couldn't be happier to see Terry Gilliam's Brazil, my favorite movie of all time, clocking in at 70, but the suggestion that Birdman (freakin' Birdman!) is a better-directed movie than Alien or Rashomon is a sick kind of insanity. Other bizarre selections include Avatar, The Hurt Locker, and Forrest Gump. Sure, these movies are good, but are they really among the best-directed movies of all time? Really? And while I'm complaining, the list skews heavily toward Hollywood directors, with only a handful of foreign films making the cut.
Then again, I have a hard time getting too angry at a list that finds room for Sergio Leone's Once Upon a Time in the West and Once Upon a Time in America. You can explore the complete list below.
1. The Godfather Francis Ford Coppola 1972
2. Citizen Kane Orson Welles 1941
3. Lawrence of Arabia David Lean 1962
4. 2001: A Space Odyssey Stanley Kubrick 1968
5. Casablanca Michael Curtiz 1942
6. The Godfather: Part II Francis Ford Coppola 1974
7. Apocalypse Now Francis Ford Coppola 1979
8. Schindler's List Steven Spielberg 1993
9. Gone With the Wind Victor Fleming 1939
10. Goodfellas Martin Scorsese 1990
11. Chinatown Roman Polanski 1974
12. The Wizard of Oz Victor Fleming 1939
13. Raging Bull Martin Scorsese 1980
14. Jaws Steven Spielberg 1975
15. It's a Wonderful Life Frank Capra 1946
16. Dr. Strangelove or: How I Learned to Stop Worrying and Love the Bomb Stanley Kubrick 1964
17. The Shawshank Redemption Frank Darabont 1994
18. The Graduate Mike Nichols 1967
19. Star Wars: Episode IV — A New Hope George Lucas 1977
20. Blade Runner Ridley Scott 1982
21. On the Waterfront Elia Kazan 1954
22. Pulp Fiction Quentin Tarantino 1994
23. E.T. The Extra-Terrestrial Steven Spielberg 1982
24. Annie Hall Woody Allen 1977
25. Saving Private Ryan Steven Spielberg 1998
26. Seven Samurai Akira Kurosawa 1954
27. A Clockwork Orange Stanley Kubrick 1971
28. Raiders of the Lost Ark Steven Spielberg 1981
29. Vertigo Alfred Hitchcock 1958
30. Sunset Boulevard Billy Wilder 1950
31. To Kill A Mockingbird Robert Mulligan 1962
32. Psycho Alfred Hitchcock 1960
33. The Searchers John Ford 1956
34. Forrest Gump Robert Zemeckis 1994
35. Singin' in the Rain Stanley Donen, Gene Kelly 1952
36. 8 ½ Federico Fellini 1963
37. The Third Man Carol Reed 1949
38. The Best Years of Our Lives William Wyler 1946
39. Rear Window Alfred Hitchcock 1954
40. The Bridge on the River Kwai David Lean 1957
41. North by Northwest Alfred Hitchcock 1959
42. One Flew Over the Cuckoo's Nest Miloš Forman 1975
43. The Sound of Music Robert Wise 1965
44. Taxi Driver Martin Scorsese 1976
45. Titanic James Cameron 1997
46. The Shining Stanley Kubrick 1980
47. Amadeus Miloš Forman 1984
48. Doctor Zhivago David Lean 1965
49. West Side Story Jerome Robbins, Robert Wise 1961
50. Some Like it Hot Billy Wilder 1959
51. Ben-Hur William Wyler 1959
52. Fargo Ethan Coen, Joel Coen 1996
53. The Silence of the Lambs Jonathan Demme 1991
54. The Apartment Billy Wilder 1960
55. Avatar James Cameron 2009
56. The Hurt Locker Kathryn Bigelow 2008
57. The Treasure of the Sierra Madre John Huston 1948
58. Birdman or (The Unexpected Virtue of Ignorance) Alejandro G. Iñárritu 2014
59. All About Eve Joseph L. Mankiewicz 1950
60. The Deer Hunter Michael Cimino 1978
61. There Will Be Blood Paul Thomas Anderson 2007
62. The Sting George Roy Hill 1973
63. The Wild Bunch Sam Peckinpah 1969
64. Alien Ridley Scott 1979
65. Rocky John G. Avildsen 1976
66. The Conformist Bernardo Bertolucci 1970
67. Gandhi Richard Attenborough 1982
68. The Bicycle Thief Vittorio De Sica 1948
69. Cinema Paradiso Giuseppe Tornatore 1988
70. Brazil Terry Gilliam 1985
71. The Grapes of Wrath John Ford 1940
72. All the President's Men Alan J. Pakula 1976
73. Barry Lyndon Stanley Kubrick 1975
74. Touch of Evil Orson Welles 1958
75. Once Upon a Time in America Sergio Leone 1984
76. Unforgiven Clint Eastwood 1992
77. The Usual Suspects Bryan Singer 1995
78. Network Sidney Lumet 1976
79. Rashomon Akira Kurosawa 1950
80. Once Upon a Time in the West Sergio Leone 1968