Terrence Malick's 'Voyage Of Time' Sets For IMAX Release In Fall 2016, After Over 30 Years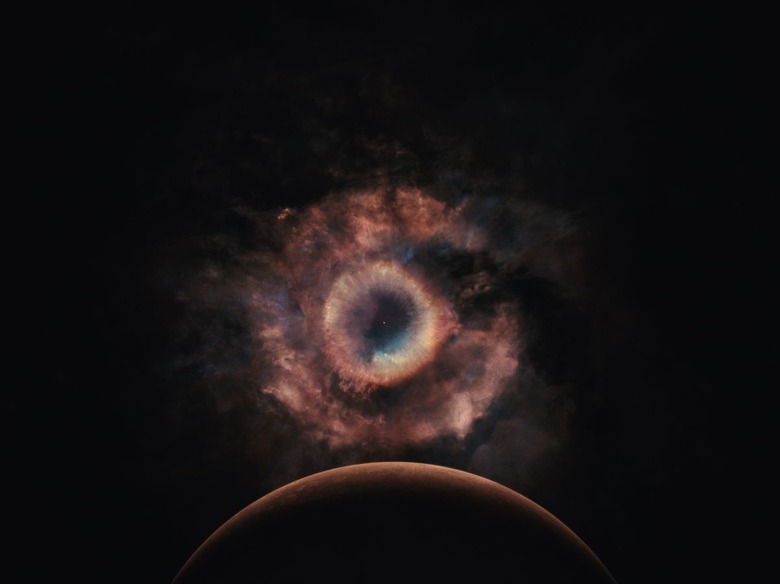 After releasing just four films in four decades, Terrence Malick suddenly became much more prolific starting with 2011's Tree of Life. To the Wonder and Knight of Cups followed in quick succession, and Weightless should be coming along in the not-too-distant future.
Even as he's picked up his pace, though, he's taken his good sweet time with Voyage of Time, a documentary which aims to the entire story of the universe. And by "taken his good sweet time," we mean this film has been in the works, off and on, for the past 30 years. But happily, it looks like we're finally reaching the light at the end of the tunnel. Voyage of Time has officially been set for a fall 2016 IMAX release. 
Buried in a press release about the company's Q1 2016 earnings, IMAX let slip that it will put Malick's Voyage of Time in theaters on Friday, October 7, 2016. Voyage of Time follows September's Sully and Deepwater Horizon in IMAX theaters, and as of now is slated to have those jumbo screens all to itself until Marvel's Doctor Strange opens on November 4. It seems likely (but has not been confirmed) the Voyage of Time IMAX release will be preceded by a festival world premiere, maybe at Venice or Toronto.
Voyage of Time exists in two separate versions. One is a 40-minute IMAX version narrated by Brad Pitt; that's the one scheduled for IMAX release this fall. The other is a feature-length 35mm version narrated by Cate Blanchett. We haven't heard any release details on that one yet, but hopefully it won't follow too far behind the Voyage of Time IMAX release. Both edits were scored by Ennio Morricone, in case you needed more reason to get excited. Here's the official synopsis:
VOYAGE OF TIME is a celebration of the earth, displaying the whole of time, from the birth of the universe to its final collapse. This film examines all that went to prepare the miracle that stands before us now. Science and spirit, birth and death, the grand cosmos and the minute life systems of our planet – all come together in Malick's most ambitious film to date.