'Hunt For The Wilderpeople' Trailer: A Hilarious Manhunt Through The Woods Of New Zealand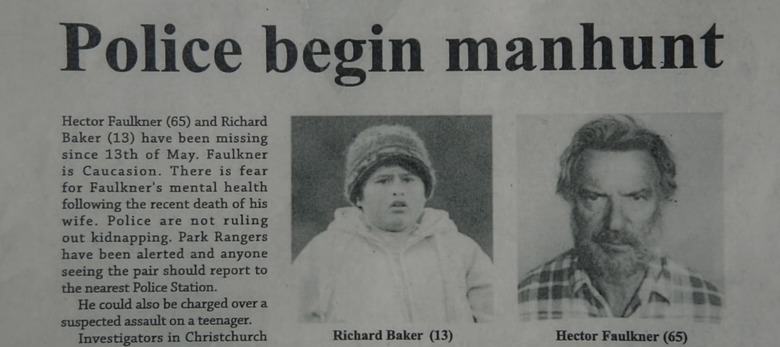 After premiering at the 2016 Sundance Film Festival earlier this year, the adventure comedy Hunt for the Wilderpeople is coming to theaters this summer. The film hails from What We Do in the Shadows director Taika Waititi, and since the vampire mockumentary was one of /Film's collective favorite films of 2015, it should come as no surprise that those of us who saw Hunt for the Wilderpeople at Sundance absolutely love it. And those who haven't seen it yet, can't wait to check it out.
A new Hunt for the Wilderpeople trailer has just debuted, and it shows off just enough of the hilarious manhunt that takes Sam Neill and breakthrough child actor Julian Dennison through the woods of New Zealand. This is an indie you simply must seek out this summer.
Here's the new Hunt for the Wilderpeople trailer from The Orchard:
Based on Barry Crump's book Wild Pork and Watercress and adapted for the screen by Waititi himself, the movie is best desribed as Tropic Thunder meets Up. Sam Neill and Julian Dennison make for a fantastic, unlikely duo. Neill's gruff, grumpy side clashes funnily with Dennison's adorable hip-hop attitude, but beyond that even the journey itself brings endless laughs.
The social worker in pursuit of Ricky is played perfectly by Rachel House, and the chase that ensues is simultaneously funny and also a promising glimpse at what kind of action Waititi will bring us in Thor: Ragnarok. In addition, this trailer shows just a tease of Rhys Darby's cameo as a character aptly named Psycho Sam and also a quick cameo from Taika Waititi himself.
If you want to see more from Hunt for the Wilderpeople, check out the previous international trailer right here. And to find out just how good the movie is, read our full review from Sundance.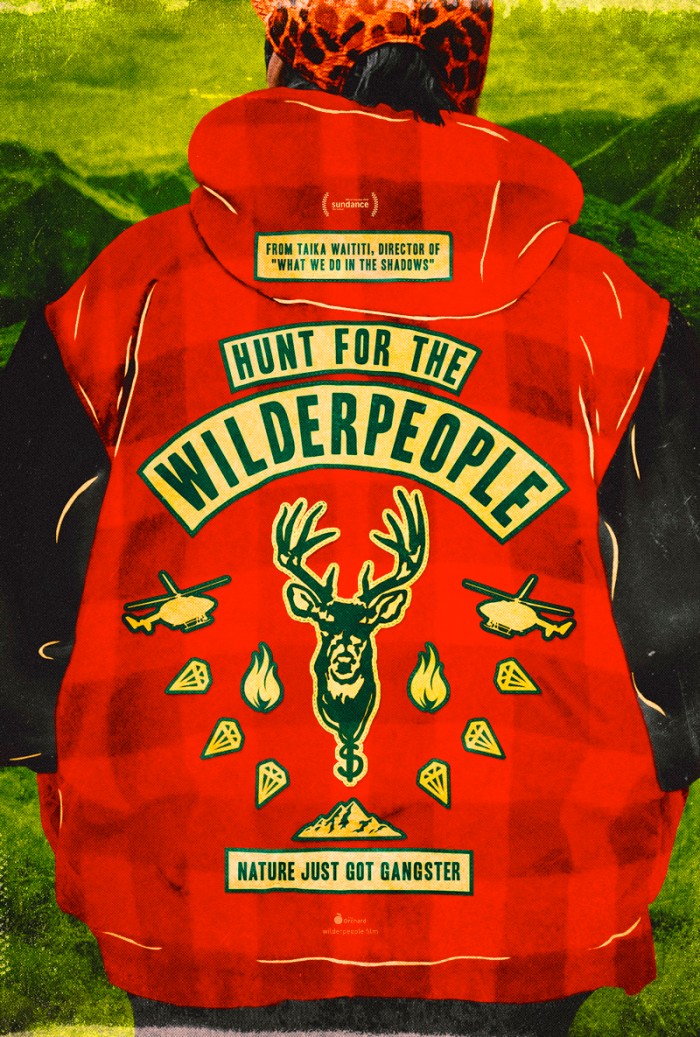 Raised on hip-hop and foster care, defiant city kid Ricky gets a fresh start in the New Zealand countryside. He quickly finds himself at home with his new foster family: the loving Aunt Bella, the cantankerous Uncle Hec, and dog Tupac. When a tragedy strikes that threatens to ship Ricky to another home, both he and Hec go on the run in the bush. As a national manhunt ensues, the newly branded outlaws must face their options: go out in a blaze of glory or overcome their differences and survive as a family.
Hunt for the Wilderpeople hits theaters in the United States and Canada on June 24 and VOD on September 20.