Warner Bros. Studio Tour Announces DC Universe Exhibit: Explore Props And Sets From 'Suicide Squad' And 'BvS'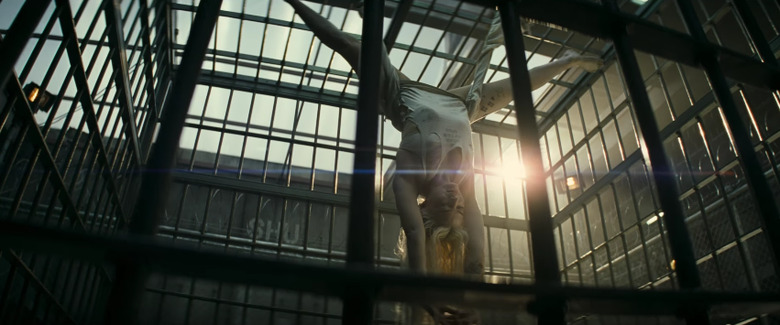 Regardless of whether you loved Man of Steel and Batman v Superman: Dawn of Justice or loathed them, the world they exist in probably isn't one you'd want to live in. It's dark and dangerous and grimy, and often visited by superpowered extraterrestrials who reduce entire cities to rubbish. But dropping by for a brief visit? Yeah, that could be fun. And you'll get your chance to do just that this summer.
Warner Bros. Studio Tour Hollywood and DC Entertainment have revealed that DC Universe: The Exhibit is coming to the Warner Bros. lot, with sets and props from Batman v Superman: Dawn of Justice and the upcoming Suicide Squad. 
Warner Bros. Studio Tour has announced that the new DC Universe interactive exhibit will open May 24. Guests will get to visit Harley Quinn's Belle Reve prison cell from Suicide Squad, which will be "lit dramatically and dressed with barbed wire, chain link fencing, iron bars and yellow caution tape." You can even snap a selfie in there, if you want to play a hilarious prank on your loved ones and let them think you've been carted off to jail. Also on display will be authentic props and costumes from the movie, two months before its release in August.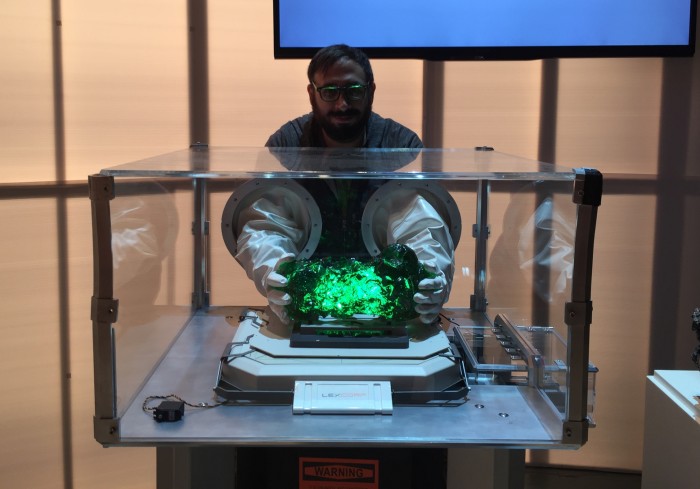 In the Batman v Superman part of the tour, guests will have the chance to try out their own Bat-voice with a voice modulator, like the one Alfred uses in the movie, and handle Kryptonite through a pair of gloves inside a case, like Lex Luthor does in the movie. (The latter probably looks a little like the photo above, taken of Peter at the Batman v Superman press event earlier this season.) They can also ooh and ahh over pieces from the Batcave set and costumes for Superman, Batman, Superman, and other characters.
The fun doesn't stop there for superhero fans, as DC Universe: The Exhibit also promises to pay homage to all seven members of the Justice League. Details on that front are a little murkier right now, though. "Since 1934, DC Comics has built a legacy of creating the world's greatest Super Heroes and Super-Villains," said Danny Kahn, executive director of Warner Bros. Studio Tour Hollywood. "DC Universe: The Exhibit gives you the chance to explore the world of these characters from their first comic book appearance, to our latest feature blockbusters."
T0 reserve your tickets, head over to the Warner Bros. Studio Tour website. Suicide Squad opens August 5.