Rian Johnson Shares New 'Star Wars: Episode 8' Set Photos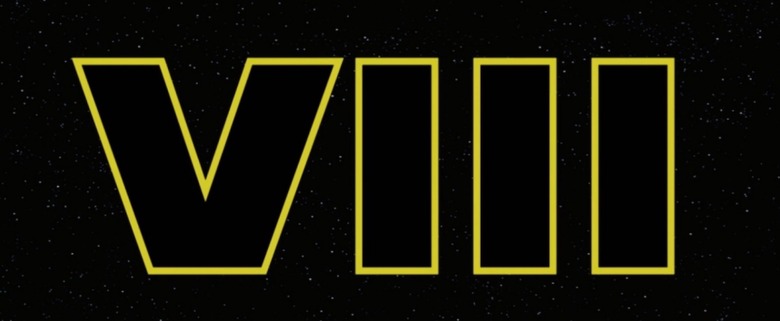 Like with Star Wars: The Force Awakens, production on Star Wars: Episode 8 has managed to keep its veil of secrecy almost completely intact. Other than distant photographs of the sets being constructed in Ireland and blurry photos of aliens and stuntmen in Dubrovnik, Disney and Lucasfilm's investment in extensive security (which reportedly includes drones designed to take down other drones equipped with cameras) has paid off. So far. Filming isn't done yet.
Our best look at the film's sets so far have come from director Rian Johnson, who occasionally shares behind-the-scenes images on his social media. Now, he's shared two new images and announced that filming had officially reached the halfway point.
Johnson revealed the news and the photographs on his Tumblr page, where he also announced that Episode 8 has hit a production milestone:
I can't believe we're halfway through the shoot. (We're halfway through the shoot!)
Since the title of Star Wars: The Force Awakens was only revealed when the film had finished principal photography, this may also mean that we're halfway to learning what this new movie will actually be called.
First things first: let's turn our attention to those new images from the set. First up is a shot of a Resistance X-Wing, complete with a crew member cleaning the window ("Good. Bad. I'm the guy with the microfiber sham," Johnson deadpans on his Tumblr).  I've done a bunch of squinting at this image and I've come to the conclusion that the pilot sitting in the cockpit is no one we have seen in a Star Wars movie before. The graininess of the image makes me wonder if we're looking at Noah Segan, who has seemingly joined the cast, but that's just a wild guess. Ignore it. I'm just saying words.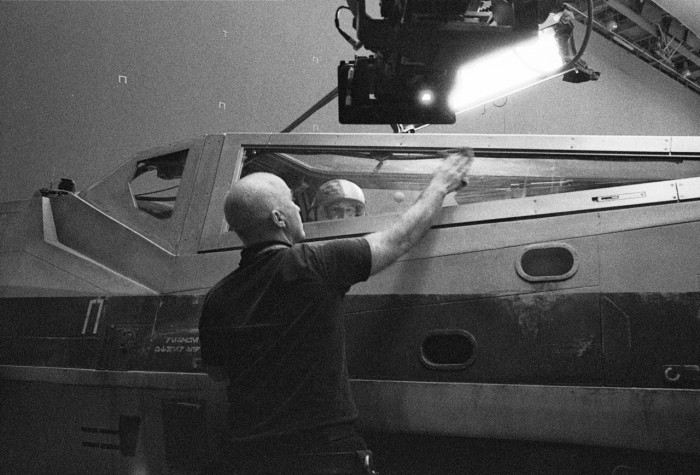 There's less to dig into with the second picture, which features a First Order Operative standing at some kind of console while a crew member, armed with another microfiber sham, gives everything a good wipe. Much like the set designs on The Force Awakens, this looks like it was torn straight out of the original trilogy.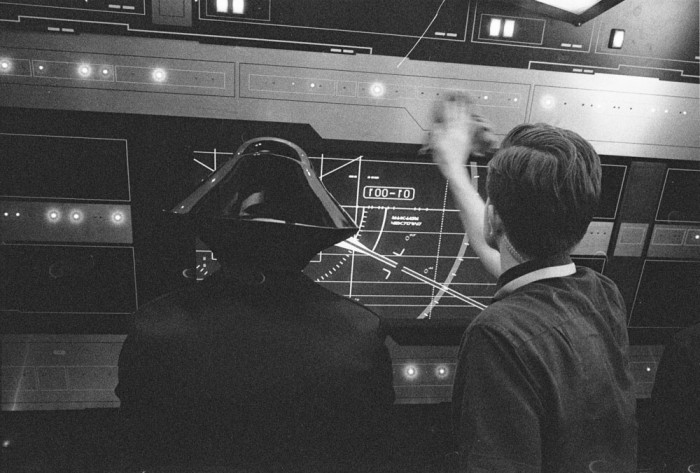 Johnson's Tumblr posts are infrequent, but they occasionally offer just enough meat for fans to chew on, should they desire something to chew. Just earlier this month, he teased the return of Lupita Nyong'o's Maz Kanata with a new photograph.
Star Wars: Episode 8 may be halfway through filming, but it won't be in theaters until December 15, 2017. Get comfortable.