'The Duel' Trailer: Woody Harrelson And Liam Hemsworth Reunite For The Supernatural Western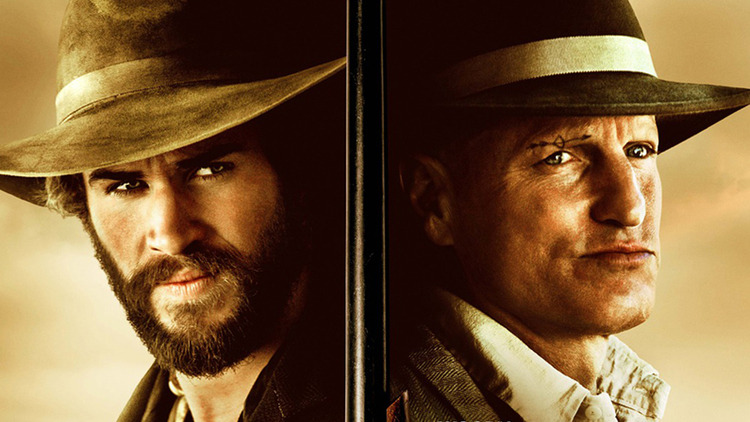 After occasionally acting alongside each other in the Hunger Games series, Woody Harrelson and Liam Hemsworth are following up that franchise together with a supernatural Western The Duel, formerly titled By Way of Helena. Directed by Kieran Darcy-Smith (Wish You Were Here), the two actors star as a preacher (Harrelson) and a Texas Ranger (Hemsworth) that go head-to-head in this revenge story.
Watch The Duel trailer below.
Kieran Darcy-Smith is one of the founding members of Blue-Tongue Films. The filmmaking collective earned serious acclaim with David Michôd's 2010 film, Animal Kingdom, which Darcy-Smith co-starred in. The group — which consists of Nash Edgerton (The Square), Joel Edgerton (The Gift), Spencer Susser (Hesher), and more — has been making some quality dramas over the past few years, including Darcy-Smith's first film.
Darcy-Smith's directorial debut, Wish You Were Here, was a well-crafted thriller. Both Joel Edgerton and Teresa Palmer delivered fine performances in that film, so it's not much of a surprise to see the director was able to bring together a compelling ensemble for his second feature, which, aside from Harrelson and Hemsworth, stars Alice Braga (City of God), William Hurt (Into the Wild), Emory Cohen (Brooklyn), and William Sadler (The Green Mile).
Here's The Duel trailer (source: Entertainment Weekly):
Woody Harrelson is always a fine choice to play the big bad of a film. His performances in Natural Born Killers and Out of the Furnace represent some of the actor's finest, most unrelenting work. And who could forget his turn as the demented and hilarious mafioso dog lover in Seven Psychopaths? That was a role Harrelson was clearly having fun with, and it looks like he also had a pretty good time playing the preacher in The Duel.
Harrelson was last seen in Triple 9, which was written by the screenwriter behind The Duel, Matt Cook. While director John Hillcoat's thriller was a little messy, Cook's story wasn't without its moments. He wrote a great, dynamic character for Harrelson, and hopefully, the screenwriter wrote another role for the actor to sink his teeth into with The Duel.
Here's the official synopsis:
THE DUEL stars Liam Hemsworth as a Texas Ranger who investigates a series of murders in a small town led by a charismatic preacher played by Woody Harrelson. However, the routine undercover investigation soon turns personal for the ranger who must solve the case before he loses everything to the mysterious town.
The Duel opens in theaters and on VOD on June 24th.