Robert Downey Jr Changed His Mind, Now Interested In Doing 'Iron Man 4'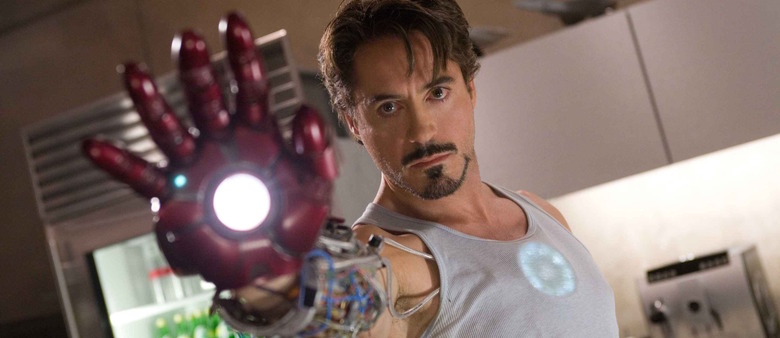 When Robert Downey Jr. signed his current contract extension with Marvel Studios, it was widely reported that a fourth Iron Man solo film was not included, and that he was committed instead to returning for The Avengers: Age of Ultron, Captain America: Civil War and the two-part Avengers: Infinity War. Downey also made public comments suggesting that the series, with him as Tony Stark, concluded with Iron Man 3. But now that it's been confirmed that Robert Downey Jr. will make an appearance in the Spider-Man solo film Spider-Man: Homecoming, might the actor have changed his mind about a possible Iron Man 4? New comments from the actor suggest this is the case.
In 2014, Robert Downey Jr. told Variety, "There isn't one in the pipe. No, there's no plan for a fourth Iron Man." And that has been Downey's stance in most of his public interviews. It seemed as if the Iron Man solo films with RDJ in the lead as Tony Stark were over. But it seems like that may have changed sometime recently.
The cast of Captain America: Civil War appeared on a Nightline special feature on ABC (found via ComicBook.com) which focused on the film's centerpiece airport battle in Germany.  When Downey was asked about his future in the Marvel Cinematic Universe, and more specifically about the Iron Man film series, the actor dropped a surprising quote:
I feel like I could do one more.
This is the first time that Robert Downey Jr. has said on record that he'd be willing to do an Iron Man 4. This change of perspective is interesting, especially since it looked like Marvel Studios was planning to do trilogies for their major heroes, and like the Avengers: Infinity War event could drastically change the slate of characters, allowing Marvel to start fresh (much like the mega event series that inspired Avengers: Infinity War did for the comic book universe). A fourth Iron Man film doesn't seem like it would fit into the Disney/Marvel release calendar until after Phase 3 is completed with Infinity War, but you never know.