Tokyo Disneyland Plans 'Big Hero 6' And 'Beauty And The Beast' Rides For 2020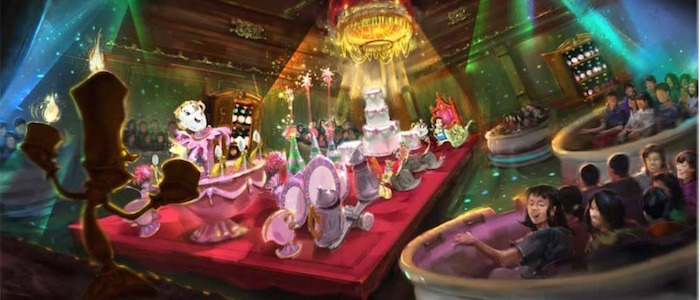 You can call Disney many things, but lazy is not one of them. In addition to their increasingly massive film slate and new Star Wars-themed lands at Disneyland in California and Walt Disney World in Florida, the company has now announced plans to bring rides based on Big Hero 6 and Beauty and the Beast to Tokyo Disneyland in Japan. In other words, theme park fans will have to add a few more days to the Asian vacation they were already planning so they could visit Shanghai Disneyland.
Like all major theme park endeavors, there's a bit of a wait involved here. The announcement of these new attractions (via Inside the Magic) came with a projected finish date of 2019 or 2020. So you have a few years to save your loose change and paying down the credit cards you'll max out on a trip like this.
Major details are still being kept under wraps, but here's what we know so far. First off, Tokyo Disneyland's Fantasyland area will soon get an entire Beauty and the Beast area, complete with a recreation of the Beast's castle and Belle's village. The new major attraction will be located within the castle and the expansion will also include a gift shop (because of course) and a new restaurant. Whether this restaurant is a new version of the immaculately themed Be Our Guest currently serving visitors at Walt Disney World is unknown.
The new attraction will be a musical dark ride, with visitors boarding oversized serving dishes and riding their way though the plot of the beloved 1991 animated film. It's not clearly stated in the actual announcement, but this sounds like a perfect opportunity for Disney to employ the trackless technology previously utilized in Tokyo Disneyland's Pooh's Honey Hunt and Hong Kong Disneyland's Mystic Manor. With Universal Studios also embracing this next-generation tech with the upcoming Skull Island: Reign of Kong, it would make sense for their chief rival to continue pushing the boundaries of what rides like this can do.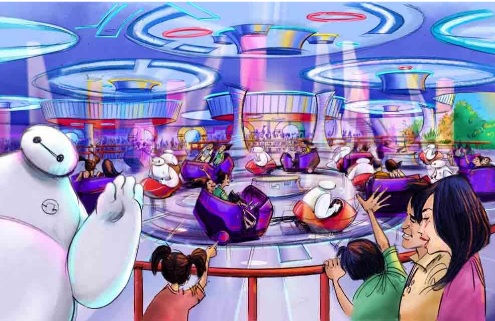 The Big Hero 6 ride looks a little less exciting, mainly because it appears to be a heavily re-themed carnival-style "spinner." This attraction will call Tokyo Disneyland's Tomorrowland home and it will allow riders "to join their own personal healthcare companion for an exciting musical "whip ride" that swings them unpredictably round and round."
Tokyo Disneyland isn't the only Japanese Disney park getting an upgrade. Its sister park, Tokyo DisneySea, is getting its own version of Soarin', the massively popular hang gliding simulator that still draws enormous lines at Disneyland and Walt Disney World. The stateside versions of the ride are currently getting a massive upgrade that will expand the focus from flying over California to flying over the world, so it's likely that this version will also utilize these new scenes.