How To Build Rey's Blaster From 'Star Wars: The Force Awakens'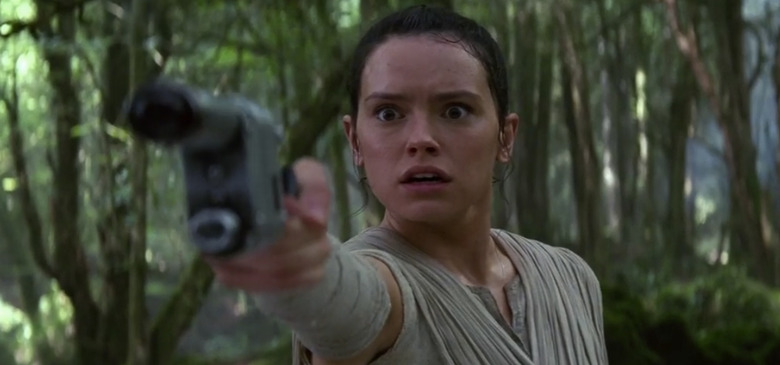 Even though Obi-Wan Kenobi finds blasters to be uncivilized compared to the more elegant weapon that is the lightsaber, for a short while, a blaster is all Rey has to defend herself when the First Order is in pursuit in Star Wars: The Force Awakens. Han Solo hands the weapon over to Rey, and even though it doesn't fare well against the Kylo Ren's Force powers and cross guard lightsaber, she's still a pretty good shot with it, and the weapon certainly packs a decent punch.
Now if you're looking to build your own version of Rey's blaster, either for cosplay or for a little prop replica display in your office, a professional prop maker has assembled a homemade version of the gun that you can build yourself if you have the right tools.
Find out how to build Rey's blaster after the jump.
Even though you need a 3D printer to complete this model, the cool thing is that it's been designed by Bill Doran of Punished Props to be assembled as a prop replica model kit. But you do have to do some sanding and painting to make it look just right. Of course, someone lazy like me would just rather buy an entire kit to build myself, or even just a finished product. But that's just me.
If you want to see more work from Bill Doran, check out his YouTube channel Punished Props right here. Or if you want to get to work building your own blaster, you can check out the blueprints right here.