'Holy Hell' Trailer: Jared Leto-Produced Documentary Goes Deep Inside A Cult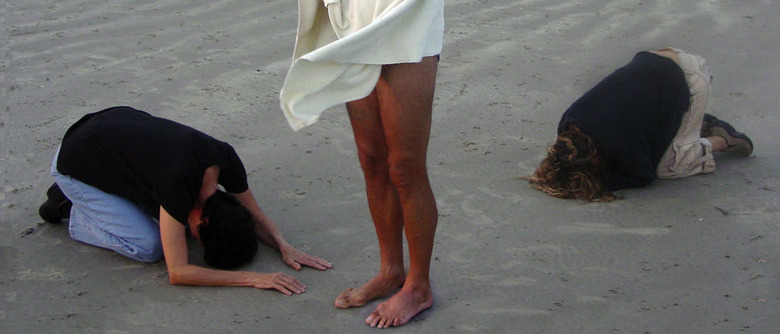 Stories about cults aren't difficult to come by, but it's not every day you get a cinematic account from someone who's actually lived the experience. Film school graduate Will Allen joined The Buddhafield in 1985, and spent the next two decades serving as the propagandist and trusted confidant to the group's charismatic leader Michel — until everything fell apart in the 2000s amid shocking revelations.
Holy Hell is Allen's account of time in the cult, combining footage from his years inside with present-day interviews with former cult members. Jared Leto has an executive producer credit on this film, so you know what that means: expect the weird and twisted. Watch the Holy Hell trailer below.
From the outside, it seems easy to spot a dangerous cult. From the inside, though, things don't look so crystal clear, and that's where Holy Hell's perspective seems useful. Allen has the opportunity to show what draws people to these groups, without condoning the groups themselves. As it turns out, people join for the same reasons they do lots of other things in life: because they're searching for love and happiness and a sense of purpose. And The Buddhafield did fulfill all those needs at first. By the time Michel's dark side became more apparent, his followers were in too deep to walk away easily or, perhaps, even to notice the warning signs.
Holy Hell opens in theaters May 27. Here's the official synopsis:
In 1985, Will Allen became a member of The Buddhafield, a Los Angeles area spiritual group. A recent film school graduate, Allen began to chronicle the group's activities that centered on their leader, a mysterious individual they called The Teacher, or Michel. Over time, the group's dark side began to surface, until finally, a shocking allegation against The Teacher tore the group apart – all in front of Allen's camera. This incredible archive of video footage became the basis for HOLY HELL.
Now, for the first time since he left the group, Allen turns the camera on himself and asks fellow ex-cult members to come to terms with their past and the unbelievable deceit they experienced.