Turner Classic Movies And Criterion Are Teaming Up For A New Streaming Service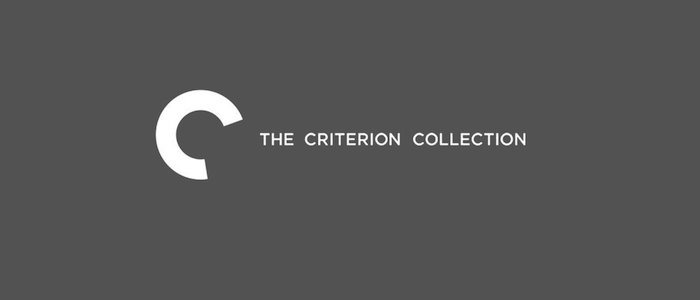 A few weeks ago, someone ran the numbers and realized that yes, Netflix's film selection is getting worse. This only backed up what was clearly obvious to anyone who was already watching what was leaving the gargantuan streaming service every month and what was coming in – more great movies are leaving and fewer great movies are arriving on a pretty consistent basis. As competition rises from every corner of the internet and as the focus on original content continues to grow, Netflix is simply not the best place for adventurous film fans to watch movies.
But maybe FilmStruck can fill that void. Yes, this is yet another movie streaming service, but it is the work of Turner Classic Movies and the Criterion Collection, who have joined forces for this endeavor. In other words, it should have your attention.
FilmStruck has been revealed on the service's new Facebook page, but there isn't much to report just yet. Prices have not been announced and if there is a launch date, it's being kept under wraps. However, they do report that it will be subscription-based, free of advertising, and will, according to the New York Times, "feature hundreds of films from independent and major Hollywood studios." As examples of what will be offered, they mention Akira Kurosawa's Seven Samurai, Bruce Beresford's Breaker Morant, Joel and Ethan Coen's Blood Simple, and George Miller's Mad Max, which is just a fascinating and diverse selection of movies. Netflix's library of classic cinema (and films made prior to the '90s) is just plain dire at this point. This feels like an antidote.
Criterion will have its own channel on FilmStruck, where it will "spotlight more than 1,000 films and other content such as commentary on films and filmmakers." Considering the breadth of the Criterion Collection and the incredible features they produce for the physical discus, this is exciting news (and proof that the company wants to remain a major player as more and more people embrace streaming over Blu-ray and DVD). CNN notes that the Criterion channel will require an additional fee, which should be worth it for the right breed of movie fan. Criterion has published its own blog post explaining their overall game plan:
FilmStruck subscribers will also be eligible to sign up for the Criterion Channel, a premium service that will be all Criterion's own. Once we're up and running, the Criterion Channel will not only offer continual access to our library of more than 1,100 films, along with their special features, it will also give us the chance to approach the Criterion mission in a whole new way. After thirty years of focusing exclusively on one film or cycle of films at a time, we will now be able to feature a steady stream of original content that runs across filmographies, genres, time periods, and themes. We'll reach outside our library to include films from major studios and independent rights holders. We'll tap into our community of filmmakers and experts to act as guest curators and highlight archival discoveries not available on disc or anywhere else. It won't replace our Blu-rays, but it will definitely add a new dimension to the Criterion experience.
Meanwhile, John Martin, chief executive of Turner, issued this statement:
FilmStruck is a terrific example of our strategy to meet consumer demand for great content across all screens. t's tailor-made for the die-hard movie enthusiast that crave a deep, intimate experience with independent, foreign, and art house films. And it takes advantage of TCM's powerful curation capabilities as well as its proven track record of building a long-term relationship with passionate film fans.
As someone who buys and enjoys Criterion discs on a regular basis and pays for the highest priced tier on PlayStation Vue just so I can have access to Turner Classic Movies, this is intriguing news. I currently pay for Netflix, Hulu, Shudder, Amazon Prime, and HBO now, but I will happily add another $15-$20 a month to that bill if it means having so many diverse and classic films at my fingertips. Of course, a lot can happen between now and whenever FilmStruck gets off the ground, but I know I'll be sampling it. This sounds like the rare movie streaming service that may actually, you know, care about movie fans.