Disney Locks Down New Release Dates Through 2019 For Live-Action Projects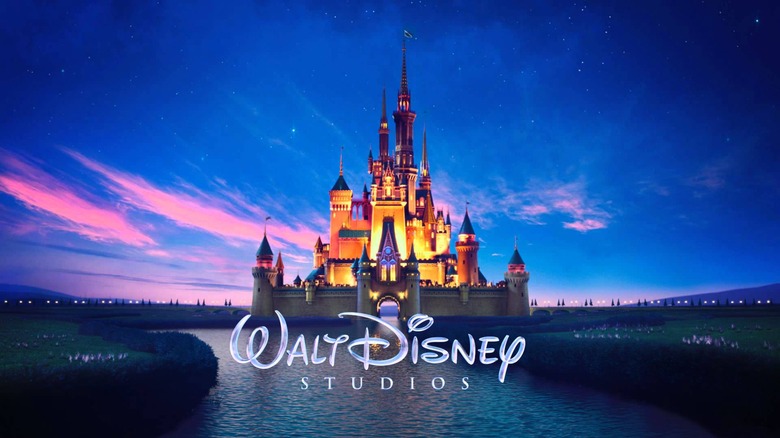 Riding high off the recent success of The Jungle Book, Disney has gone ahead and locked in four more release dates through 2019. Two of those will go to live-action fairy tales — which, combined with earlier announcements about Disney's release dates, brings the total of live-action fairy tales on the studio's slate to six. And to help you figure out which ones might go where, the studio has also released official details on several live-action projects currently in development. 
Here are the Disney release dates, with the new dates in bold. Note that these are for Walt Disney Pictures live-action movies, meaning they don't cover brands like Marvel, Star Wars, Pixar, Disney Animation, or Disneynature.
July 28, 2017: Untitled Disney Fairy Tale (Live Action), previously dated December 22, 2017
April 4, 2018: Untitled Disney Fairy Tale (Live Action)
August 3, 2018: Untitled Disney Live Action
November 2, 2018: Untitled Disney Fairy Tale (Live Action)
December 25, 2018: Untitled Disney Live Action
March 29, 2019: Untitled Disney Fairy Tale (Live Action)
November 8, 2019: Untitled Disney Fairy Tale (Live Action)
December 20, 2019: Untitled Disney Fairy Tale (Live Action)
There are a couple of things to note here. One is that the just-announced dates indicate Disney's feeling really good about its live-action fairy tales — as it should, considering that Alice in Wonderland, Cinderella, Maleficent, and The Jungle Book have all been massive hits. The studio has every reason to move full steam ahead on its initiative to remake, retell, and/or reinterpret every fairy tale it can get its hands on.
The other is that the Christmas release dates for "Untitled Disney Live Action" in 2018 and "Untitled Disney Fairy Tale (Live Action)" in 2019 suggest Disney will not open Star Wars films during the holiday 2018 and 2019 seasons. After The Force Awakens did Starkiller Base-sized business in December 2015, there were rumors that Disney wanted to make Star Wars a winter thing. (And it will be for the next couple of Christmases, as Rogue One and Episode VIII are due out in December 2016 and 2017.) But the Han Solo spinoff is still scheduled for May 25, 2018, and it looks like the studio has no plans to move Star Wars back to winter after that. Unless, of course, the studio later shuffles some of these dates around – perhaps after James Cameron blows those Avatar sequel deadlines again?
As for what Disney does plan to open, the studio offered a rundown of some of its developing projects.
Cruella with Emma Stone set for the title role and Kelly Marcel writing
A Wrinkle in Time with Ava DuVernay attached to direct and Jennifer Lee writing
Jungle Cruise with Dwayne Johnson set to star and John Requa and Glenn Ficarra writing
Dumbo with director Tim Burton and writer Ehren Kruger
A sequel to Mary Poppins with director Rob Marshall, starring Emily Blunt and Lin-Manuel Miranda
Maleficent 2 with Angelia Jolie set to return in the title role and Linda Woolverton writing
The Nutcracker and the Four Realms with director Lasse Hallstrom and writer Ashleigh Powell
The Jungle Book 2 with both director Jon Favreau and writer Justin Marks returning
A Tinker Bell project with Reese Witherspoon set to star and Victoria Strouse writing
Keep in mind that this is an incomplete list. It doesn't mention the Peter Pan reboot that the studio wants to make with Pete's Dragon director David Lowery, or the Winnie the Pooh reboot that Alex Ross Perry is working on, or the Mulan and Pinocchio reboots, or the various spinoffs centered around the Genie, Prince Charming, and Rose Red. But we're guessing the titles mentioned above are a little further along in the process, and therefore more likely to be done in time to grab those 2017-2019 release dates.